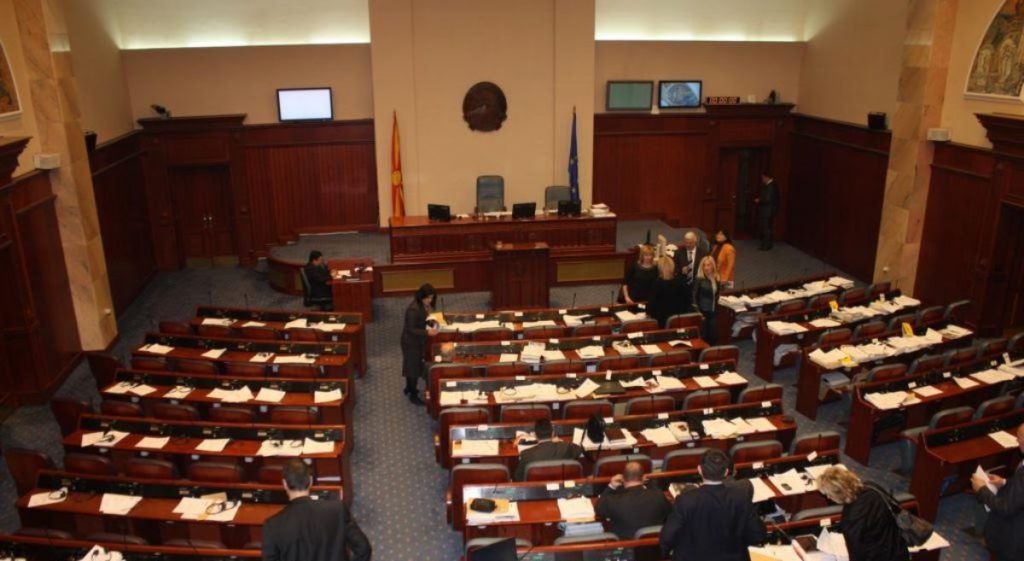 Opposition in FYROM has called six ministers of the new government for interpellation, saying that these cabinet ministers are hurting the interests of the country and are not being transparent in their work.
While the interpellation with Foreign minister Dimitrov failed to take place, parliament now has called for interpellation the minister of Labor and Social Affairs.
Experts of political affairs says that the opposition's act aims at causing debates which are supposed to damage the government's image two weeks ahead of the launch of the election campaign for the local government elections which are scheduled to take place on 15 October.
Former MP, Gulistana Markovska says that the opposition has chosen this way of communication in order to use parliament as a venue for its campaign.
"The local government elections are the reason why VMRO-DPMNE chose this tactic. This party is using live broadcasts of parliamentary sessions to spread its propaganda against the government ahead of this electoral campaign", says Markovska, who is former VMRO-DPMNE lawmaker.
Meanwhile, the head of the Center for Security Studies in Skopje, Selim Ibrahimi told IBNA that although the new government was formed, the crisis continues.
"We're dealing with a permanent political war between VMRO-DPMNE and SDSM. I think that it will be very hard for the country to be reformed and for a climate of constructive debate to rule in Parliament", Ibrahimi says. /balkaneu.com/