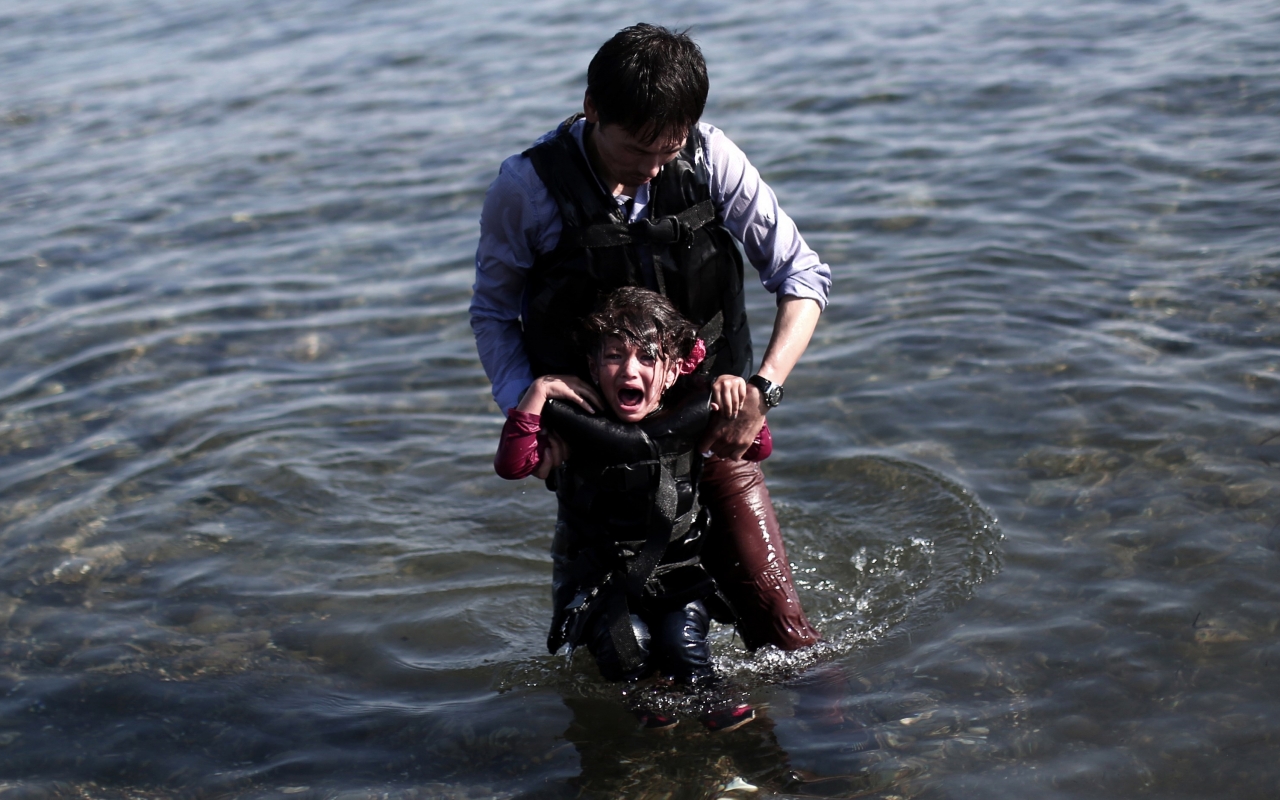 Athens, January 13, 2016/Independent Balkan News Agency
By Spiros Sideris
Demonstrations are being organised in Evros, Calais, Lampedusa and Istanbul on January 23-24 by solidarity movements to refugees and migrants, with main demands open borders, the safe passage of the traveling population and the end the wars, as reported in an interview the spokespersons of the organisations that participate in the two-day international action.
Specifically, on Saturday 23 parallel protests will be held in Alexandroupolis, Istanbul, Lampedusa and Calais. On Sunday, the 24, participants will march to the fence in the Gardens of Evros, while at the same time Turks and Kurds will approach the fence from the side of Turkey, explained the coordinator of KEERFA (Movement United against Racism and Fascist Threat) Petros Konstantinou.
"Whether people are fleeing wars or poverty they are our class brothers and they are welcome", said Dina Reppa of the Coordination for Refugee/Immigrant Associations and Collectivities, stressing that the labour movement stands by the refugees, adding that the involvement of the European Union, NATO and Russia in the wars is the same policy that affects the people in Europe. At the same time, Reppa, accused the Greek government, that it is part of the above policy and has agreed to play the role of Europe's persons-guard.
Their solidarity to those who experience racism and exclusion, such as refugees and migrants, expressed Vangelis Karelis, from the Movement for Empowerment of Persons with Disabilities "Zero Tolerance", which also calls on mobilization.
For the separation of refugees based on the country of origin spoke the President of the Pakistani Community Javed Aslam. More specifically, he referred to the people from Pakistan, India and Bangladesh who are not being accepted, while at their places of residence bombs are dropping, schools and hospitals demolished.
For the convenience of the demonstrators, ADEDY has provided buses from different parts of Greece, explained the executive board member Pantelis Vainas.
The list of participants is large, with trade unions, migrant communities, teachers and student associations, associations from the health sector, municipal councils, neighborhoods movements and others signing the call to mobilization.