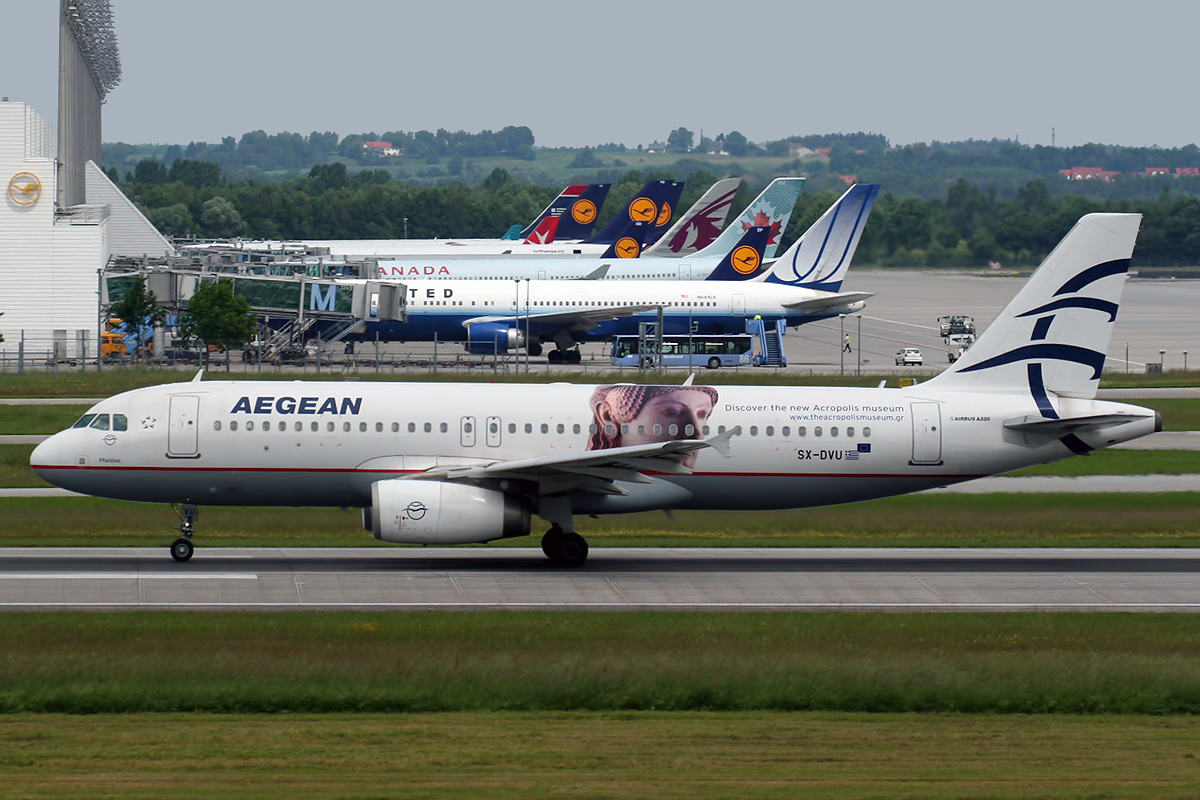 By Spiros Sideris – Athens
Nine additional destinations abroad, from Athens adds Aegean Airlines to the winter schedule, compared to the winter of 2013.
At the same time, the company will maintain during winter the  eight international destinations launched in the summer (Stockholm, Copenhagen, Manchester, Zurich, Marseille, Abu Dhabi, Beirut, Amman), while it restores flights from Athens to Cairo and enhances the frequencies on existing routes. Aegean will continue during winter to link Athens to Stockholm, Copenhagen, Manchester, Zurich, and Marseille, offering even more choices and better connections for passengers.
During the winter season, aiming to open up to markets in the Middle East, and North Africa, Aegean will continue to fly to Abu Dhabi, Beirut, Amman and restore flights to Cairo after three years.
The winter program will be in effect from Sunday, October 26, 2014 until March 28, 2015. At the same time, the company enhances the frequency on routes from Athens to Barcelona, ​​Berlin, Budapest, Düsseldorf, Geneva, Vienna, Prague, Warsaw, Rome and Tel Aviv.
"The main challenge of all those involved in the tourist industry is the extension of the period, which requires coordinated efforts and investments in products, billing, promotion", said the CEO of the company, Mr. D. Gerogiannis. He also noted that Aegean contributes to this effort with whatever means it has available, while he urged airports, the state tourism policy and the overall tourism product to develop coordinated in the same direction.