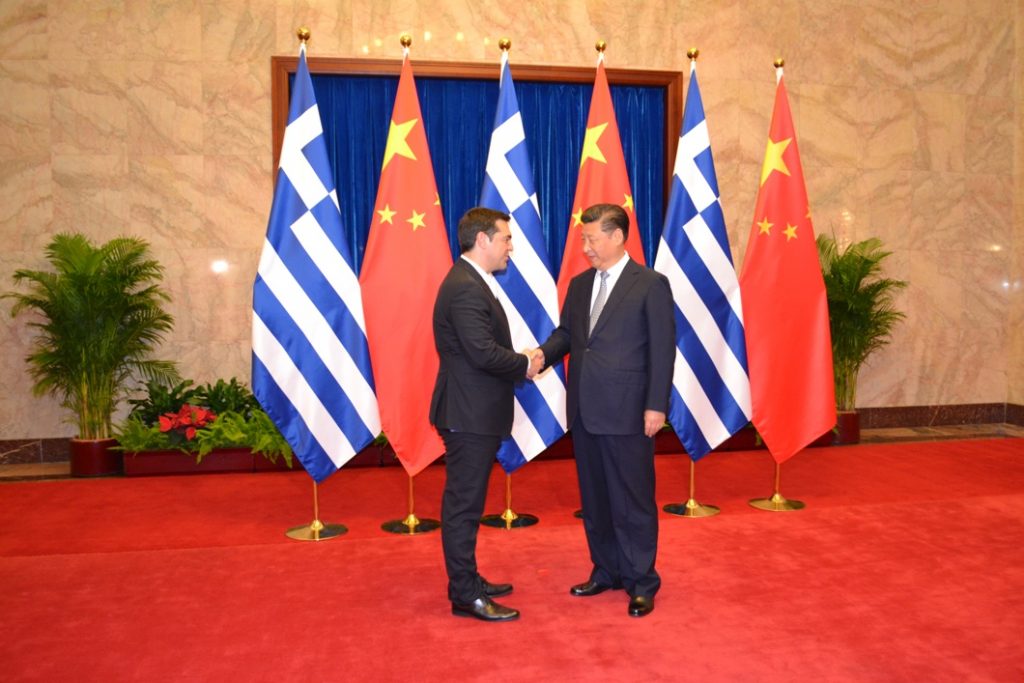 Athens, July 11, 2016/ Independent Balkan News Agency
By Spiros Sideris
The Athens News Agency reports that government sources comment that the international role of Greece has been upgraded following the Prime Ministers' latest meetings both with the Presidents of Russia and China as well as with US President Barack Obama.
IBNA closely followed the multifaceted and energetic policy of the Greek government and is in a position to understand the significant changes that are unfolding in the volatile international environment and the now enhanced role of Greece. This of course is dismissed by the opposition and domestic media which show unprecedented introspectiveness and nullification.
The Greek prime minister likens Greece to "a tree that has its roots in the West, but spreads its branches to the East, the South and the North". And this is translated into action by the successive trips by Alexis Tsipras and Foreign Minister Nikos Kotzias, and forging of friendships and cooperation with countries that were previously inactive for Greek diplomacy.
The friendship and cooperation that Greece is building with a number of countries helps to create a peaceful and stable pole, particularly necessary at a time of sharpening regional tensions and conflicts.
Greece, which after the first successful review of the loan program, enters a phase of economic recovery. The creation of a more direct and more constructive relationship with the three major world powers, opens serious development prospects, of strategic nature, in a number of sectors of the economy, such as infrastructure, transport, energy, shipbuilding, new technologies, tourism, agri-food sector and finance.
At the same time, as noted, the position and international status of the country are decisively strengthened. Greece is gaining ground in the international arena because it has an autonomous agenda, not pulled back by the foreign policy of anyone else, it respects the geopolitical differences and always speak the language of cooperation and respect for international law. Its capacity as an EU member-state, contributes to even greater approach of a number of countries in Europe.
Amongst the pros of the government's foreign policy is closer cooperation with one of the strongest parliamentary groups in the European Parliament, the Socialist group. The constant calling of Alexis Tsipras in meetings of European Socialists, enhances the role of Greece in the under formation political landscape that is currently evolving in the EU.
Of course to all the aforementioned positives there's a point where there was no progress at the highest level, since the Prime Minister has avoided until now to visit the Balkans. Countries which the Greek Foreign Minister has approached satisfactorily and all that is left is for the Prime Minister to substantiate this approach. But this will not take long to happen, since according to senior government sources who spoke the IBNA, Alexis Tsipras, will begin his visits to Balkan countries from Bulgaria, where the G2G will take place in Sofia on 1-2 August.