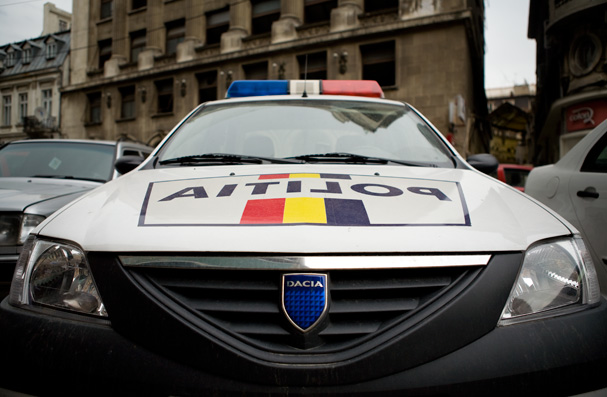 By Daniel Stroe – Bucharest
Police and prosecutors searched about 85 homes in Bucharest and 16 other counties in Romania this morning in connection to an international credit card fraud in which 70 suspects are involved, with the operation spreading to Germany, Great Britain, USA and the Dominican Republic.
The operation aims to break a trans-border crime group specialized in forging credit cards and fraudulent electronic payments, the Romanian Organized Crime Investigation Division (DIICOT) said in a statement. Upon DIICOT's request, police in Germany, Great Britain, USA and the Dominican Republic have raided the homes of other suspects involved in the illegal scheme.
Romanian prosecutors revealed that the credit card forgery ring, which involves about a hundred persons are involved, is led by four Romanian nationals. The members manufactured skimming devices later used in copying ID data of electronic payments made at various ATMs in countries like Germany, Spain, Switzerland, Portugal, France, Great Britain, Ecuador, Columbia and Austria.
The data was subsequently used for forging various means of electronic payments used in the end to withdraw large amounts of money in the Dominican Republic, USA, Japan, Jordan and Nepal. The total damage is assessed at this point at over 2 million USD.
Europol and Eurojust involved in the trans-border operation while in Romania all the institutions in the state apparatus, such as the Home Intelligence Service (SRI) and DGIPI, the intelligence service of the Romanian police, ODS, the police special operations division, and the Gendarmes joined forces in dismantling the massive crime ring.
Romanian national have been at the center of several similar credit card frauds and massive cyber-attacks lately. Late last year, a Romanian crime syndicate penetrated small retail outlets in Australia and stole details of about 500.000 Australians, in what is so far the biggest such theft in the country's history. The losses amounted to about 30 million Australian dollars. Authorities in 13 countries participated in the operation that led to the arrest of the perpetrators.
In November, the Romanian law enforcement agencies broke another ring that stole credit card data from foreign companies and then used it in fraudulent transactions that resulted in 25 million USD damage.