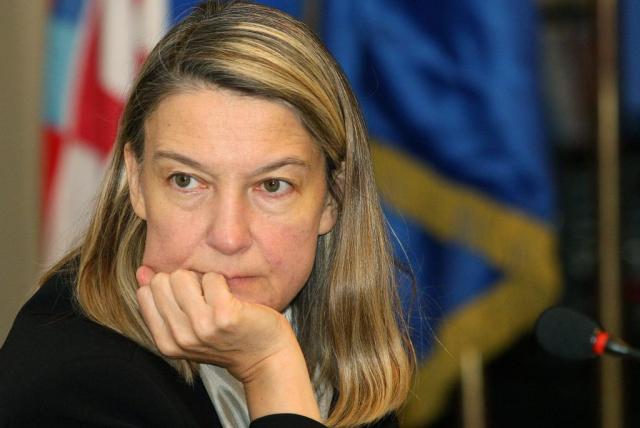 By Natasa Radic -Zagreb
Croatia made progress in prosecuting war crimes in 2011, but this shift occurred because of international pressure – concluded the report "Transitional Justice in Post-Yugoslav countries – a report for 2010. – 2011."
In a report made by human rights organizations in the region and recently presented, it is noted that there is a strong political and public support for people indicted for war crimes and that their role during the armed conflict is being glorified.
"That attitude has dominated in Croatia after the first judgement against Croatian generals in April 2011. while the political representatives of Serbs in Bosnia Herzegovina still emphasized the suffering of their people, thus insisting on the balance among the victims," the report added.
Issues related to war crimes are very rarely represented in the media, while the "patriotic journalism" is still present in most post-Yugoslav countries. Media reaction to the ICTY judgement was perceived as an injustice and draconian penalty, with no space given to the victims, the report said.
Speaking of compensations for the victims of war crimes, the head of Documenta – Centre for Dealing with the Past – Vesna Terselic pointed out that in this area there is no progress in any of the countries in the region.
"We should find a better way to support the victims of war crimes," said Terselic adding that the Ministry of Veterans could play a big role in this process.
"All trials have something in common and that is the victims' dissatisfaction with the trials because only a small number of people are indicted for war crimes," said the founder of the Fund for Humanitarian Law in Belgrade, Natasha Kandic. They are also not satisfied, she said, because their role is limited in the trial. Kandic explained that the criminal prosecution policy is mild because it is based on the criminal law of the former Yugoslavia.
She says that the 'Balkan practice' is based only on the pure number of victims, and it should be replaced by a new culture of memory, which is based on the lists of the documents with the concrete first and last names of human victims that died or suffered because of the war crimes.