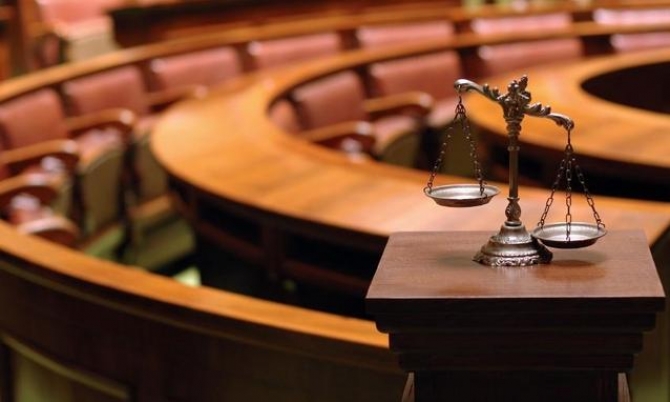 Pristina, 14 May 2015/Independent Balkan News Agency
By Elton Tota
International pressure has mounted in order for Kosovo to create the Special Tribunal. Head of the EU office to Kosovo, Samuel Zbogar says that the creation of this tribunal is an irreversible process.
"The Special Tribunal will clear the history of the war of KLA of all suspicions for transplant of organs, as these allegations are standing above Kosovo like black clouds", said the EU special representative to Kosovo, Samuel Zbogar.
According to him, the creation of this tribunal has been necessary, as Dick Marty's accusations have also targeted Albania and other countries, but EULEX had no mandate to handle these cases.
Although he said that he doesn't know who are likely to be tried in this tribunal, Zbogar said that the first charges are not expected to be launched before 2016.
The EU ambassador to Kosovo stressed that it's up to Kosovo to embrace the creation of the tribunal, because its creation has been decided and is an irreversible process.
US ambassador to Kosovo, Tracey Ann Jacobson says that the country's priority must be the creation of the Special Tribunal on the crimes of war.
"This tribunal will function according to the laws of Kosovo and will not handle individual cases. The aim is to clear KLA of all allegations that have been addressed against it and not try its glorious war", Jacobson said.
Deputy PM, Hashim Thaci says that the Special Tribunal will put an end to the defamation and insinuation against the war of KLA.
"The Special Tribunal is our instrument to respond all of those who lie on KLA and Kosovo. If we don't do this, then we will offer the others the possibility to contest our right for freedom and independence", Thaci said.
Kosovo's institutions are in the final phase of sending the amendments for voting in parliament and the date of voting is expected to be May 21.
The three opposition parties, Self Determination, Alliance for the Future of Kosovo and Incentive for Kosovo, have warned that they will vote against the creation of this tribunal. /ibna/