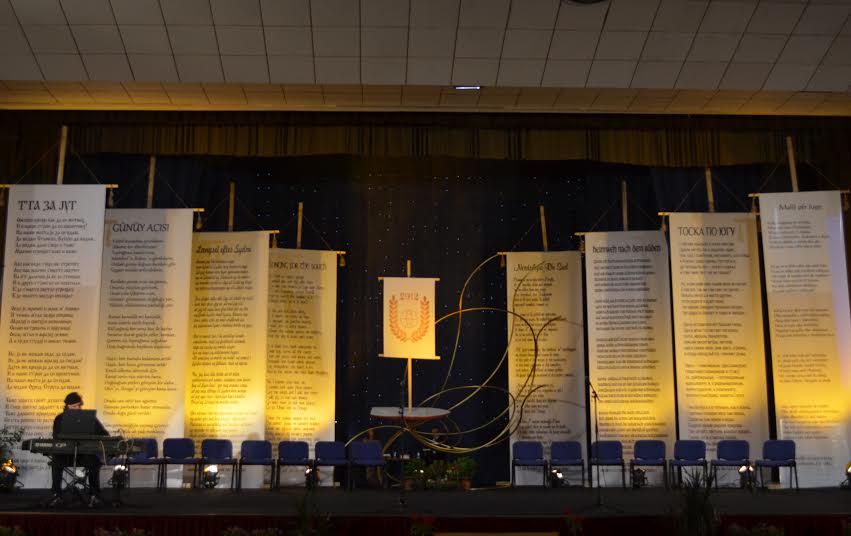 IBNA Special Report
Skopje, August 21, 2014/Independent Balkan News Agency
By Naser Pajaziti
Today marks the start of the 53rd edition of the international poetry festival "Poetry Nights of Struga", but this festival is being boycotted by Albanians. The commune of Struga along with its Albanian mayor, Ziadin Sela is boycotting this international traditional event, because the leading board of the festival which is elected by the Ministry of Culture doesn't respect and use the Albanian language.
This year's winner of the festival is the south Korean poet, Ko Un, who has arrived in the city of poetry.
The planting of a tree in the park of poetry as a sign of respect for this year's winner Kon Un, marks the 53rd edition of "Poetry Nights of Struga" The prize will be awarded to him on Sunday through a ceremony.
But even this year, this festival will be problematic and will leave a negative image, due to the boycott of the Albanians, relating to the fact that Albanian language was avoided.
"Without any doubt, Poetry Nights of Struga is an important cultural event with an international character. It's a true international event, but I will not allow for people who have problems with their identity to play with our dignity. The Commune of Struga will boycott the Poetry Nights of Struga and this event will also be boycotted by me personally, as mayor, until the Albanian language is respected. It's absurd to come to Struga, to hear all the languages of the world be spoken and not to respect the language of the majority of the population of the city, Albanian", declared the mayor of Struga, Ziadin Sela for IBNA.
But, the leading board of the festival said that this issue has been regulated by the law and the festival is a state manifestation and not a local one. The information office of the festival has issued a press statement where it says that Albanian language is not an official state language and that the law regulates the events which have a national character and the use of languages.
Professor Agim Vinca, an Albanian poet, told IBNA that the boycott of this festival would be reasonable as the Albanian language is not being used.
"It's time to put an  end for this discriminatory practice against the Albanian language in the city of Struga, where this language is being spoken by almost half of its population of the city and Macedonia in general. The obligation of us, writers, is twice as big as politicians to defend the dignity of the language that we write in and the culture that we belong to", says Vinca.
He also praised the decision of the mayor of Struga, Ziadin Sela to boycott this cultural event, which doesn't respect the Albanian language.
The poetry festival "Poetry Nights of Struga" has started in 1961. First it had a national character, and then an international one, where for years in a row, different personalities of the world literature have participated there. /ibna/