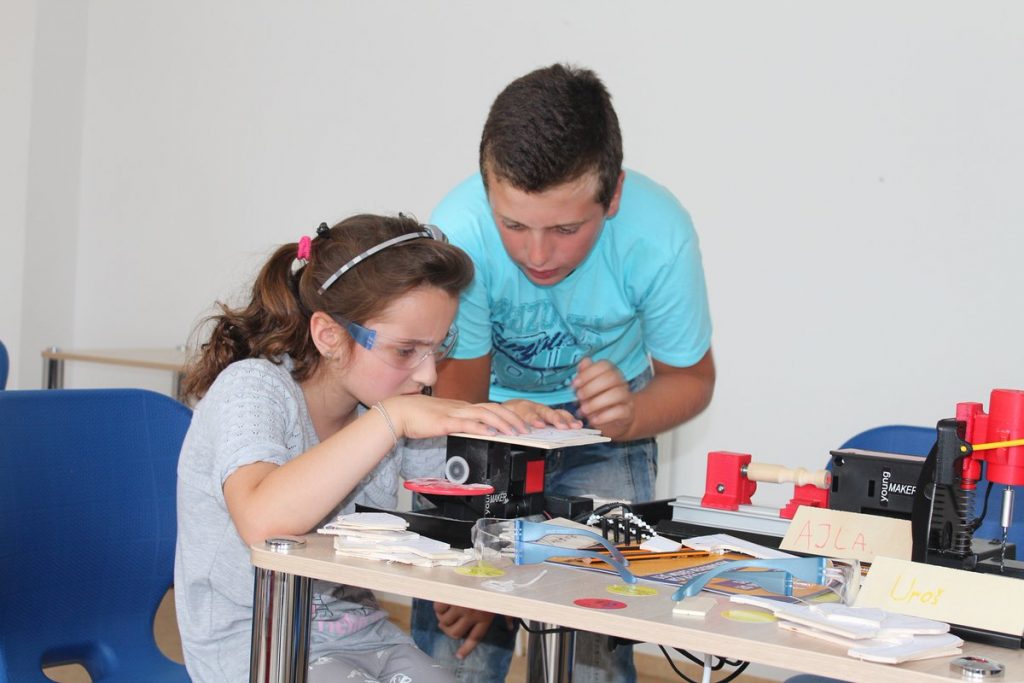 Sarajevo, August 3, 2016/Independent Balkan News Agency
By Mladen Dragojlovic
The summer school of hobbies "N-TIM Academy," which will last utill the 26th of August, has been inaugurated in Srebrenica.
At N-TIM Academy, 160 students between 3rd and 9th grade of elementary schools in cities of Bratunac and Srebrenica will develop new practical skills. "N-TIM Academy" is organized by the United Nations Development Programme (UNDP), the United Nations Children's Fund (UNICEF), the Istanbul International Centre for Private Sector in Development (IICPSD), and the Bursa Chamber of Commerce and Industry Education Foundation (BUTGEM).
Support for education in the fields of science, technology, engineering and mathematics (STEM, NTIM in local languages) represents a significant investment in the future of youth, but also in the future of the private sector in the Srebrenica region. Participants of "N-TIM Academy" will have the opportunity to choose between four courses: robotics, wire modelling, woodworking, and origami-kirigami (a course exploring the basics of geometry). The courses focus on practical work, increasing children's interest in technical and science occupations, development of communication and cooperation skills, as well as on strengthening children's self-esteem in problem solving.
"UNDP supports this summer school of hobbies because "N-TIM Academy" helps develop technical and social skills in children. Also, it contributes to reaching as many as four Sustainable development goals by providing quality education, promoting gender equality through encouraging girls to learn engineering and technical skills, stimulating innovation, and helping reduce inequalities in BiH", Programme Manager at Srebrenica Regional Recovery Programme, Alexandre Prieto, said.
As it was announced from UNDP, around the world, people with NTIM (STEM) skills have a greater probability of finding employment and earn a higher income, and their work is the driver of technological progress and economic growth.  By investing in STEM education and training from an early age, this project contributes to the competitiveness of the labour force in the global market and the development of the private sector in Bosnia and Herzegovina. One of the most important elements of the organization of N-TIM Academy is the inclusion of children from poor rural families, who usually do not have access to similar initiatives.
"For the children from Srebrenica and Bratunac, "N-TIM Academy" is an ideal opportunity to meet each other and socialise. By attending these workshops, the children will learn communication and cooperation skills, as well as confidence in problem solving in addition to technical skills", said Sanja Kabil, Education Officer at UNICEF BiH.
BUTGEM has donated valuable advanced equipment adjusted for use by children in order to give the children from Srebrenica and Bratunac the opportunity to discover their affinities to technical skills.