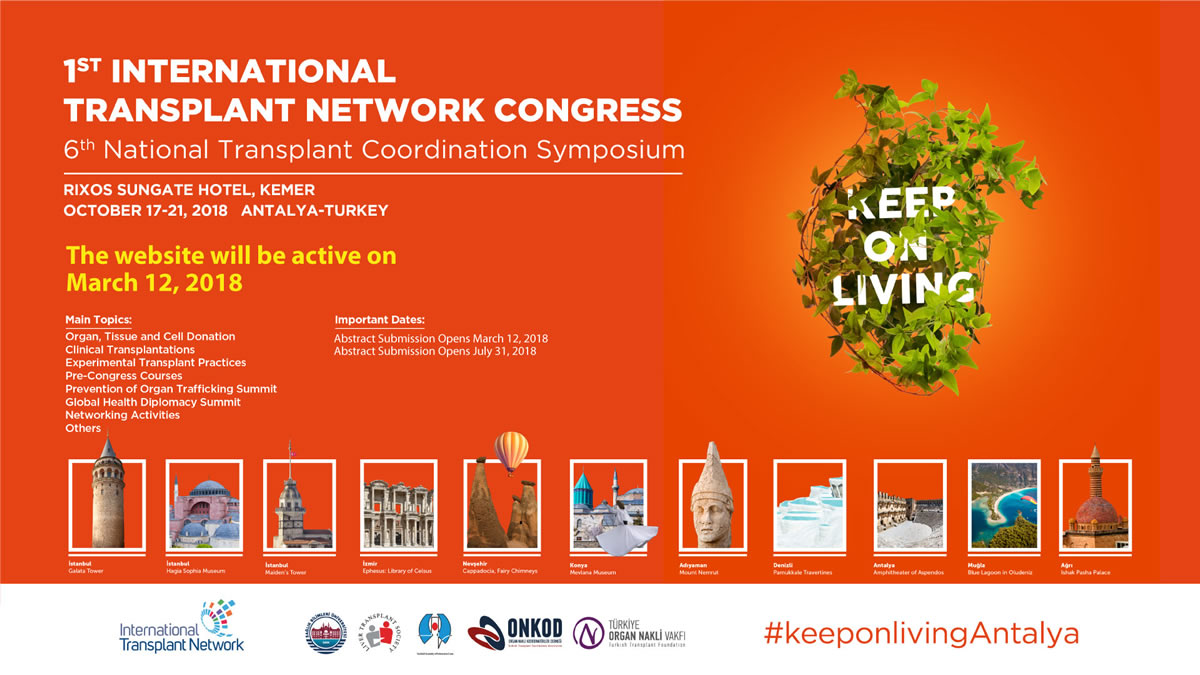 A medical event of global interest and major significance, the 1st International Transplant Congress, will take place the coming October between 17-21 in southern Turkey, Antalya. The news was announced in Madrid, Spain by a delegation of the Turkish Transplantation Foundation (TOVN), whose members participated in that International Organ Transplant Congress.
It is expected to host 1,500 scientists in Turkey for the first time, as Anadolu points out, attended by 1,000 scientists from 76 countries including Germany, India and Morocco and about 500 others from Turkey.
"There will be 144 sessions on different categories in the congress.
Several pressing issues such as recent innovations in heart, lung, liver and kidney transplantation, new technologies in organ transplantation, international studies to prevent crimes related to organ transplant, ethics and law in organ transplantation, and organ donation, will be addressed."
TOVN head Eyup Kahveci told Anadolu news agency that "It will be a scientific event that will provide multilateral benefits on the basis of information exchange and experience sharing."… / IBNA