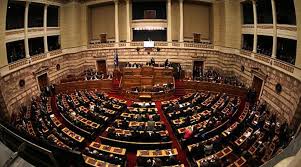 Athens, December 30, 2014/ Independent Balkan News Agency
By Spiros Sideris
Greece has once again made headlines on all the international Media due to the premature recourse to the polls after the failure of the election of the President of the Republic.
The triple vote had in any case attracted the interest of foreign Media, with several reporters having a constant presence in the House, and now foreign media comment on the result speaking of a "failure" to elect a President and the return of the country to the uncertainty.
The Reuters agency stresses that the president election failure and early elections create a new risk for the derailment of the Greek rescue plan, which requires the country to pay its bills.
In one of the agancy's publications, there was a specific reference to yesterday's initial free fall of the Stock and noted that "SYRIZA, the party of the radical left who wants to cancel the memorandum which Greece has signed with the EU and the IMF and erase much of the debt the country has been having a stable lead in the polls for months, but it has declined in recent weeks".
Bloomberg agency returned to 2012 and at the time when Greece's existence in the Eurozone was in doubt, noting that early elections have upset the markets.
The website of the television network CNBC records the developments and a fall in the prices of Greek shares, after the failure of the Greek Parliament to elect a president.
The Financial Times are making a referrence to the same issue, with the newspaper speaking of the fall of Greek stocks and the impact on bonds.
The toughest title comes from the American CNN that speaks of a new Greek drama.