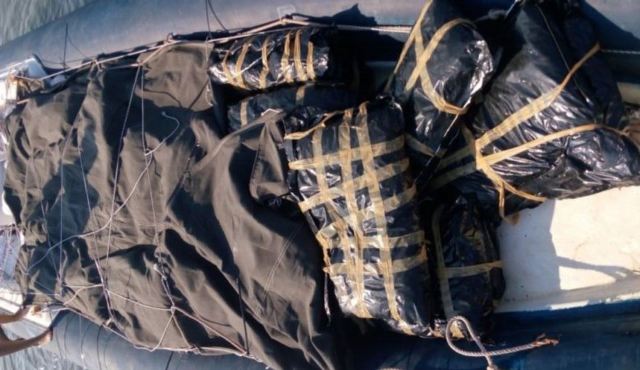 A ton of narcotic substance has been caught entering Greece. Several tons seized earlier in Italy
Tirana, 6 September 2016/Independent Balkan News Agency
International drug traffic from Albania to the EU is becoming a cause for concern, as consecutive colossal amounts of drugs entering European neighboring countries have been caught.
In the recent hours, at least one ton of marijuana entered Greece from Albania with a fast motorboat. The motorboat, 10 meters long, was involved in a fast pursuit and came to a halt in the place where Evria River joins the sea area of Mesologji in northern Greece . The motorboat had come from Corfu to Gumenica, Mesologji and its destination was Patra, 200 km from the Greek capital. Greek coastal police had followed the motorboat until it caught it several kilometers from Athens.
Greek police authorities said that there have been no people arrested for the large quantity of narcotics (photo) that in the black market amounts to 2 million euros.
This is the largest quantity of marijuana which has been recently caught from Albania to Greece. Meanwhile, drugs are seized on a regular basis in buses, cars, labor animals, lorries, etc.
Meanwhile, in Italy, in the month of August, authorities published several cases of over a ton of marijuana which had entered the country from Albania through the sea.
At the meantime, the country has been involved in the cultivation of narcotics. Police reports on a daily basis about plots cultivated with plants which have reached a significant height, which are then destroyed and burned.
Many people say that the quantities that are destroyed are only a small part of the drugs that are being cultivated and trafficked. /balkaneu.com/