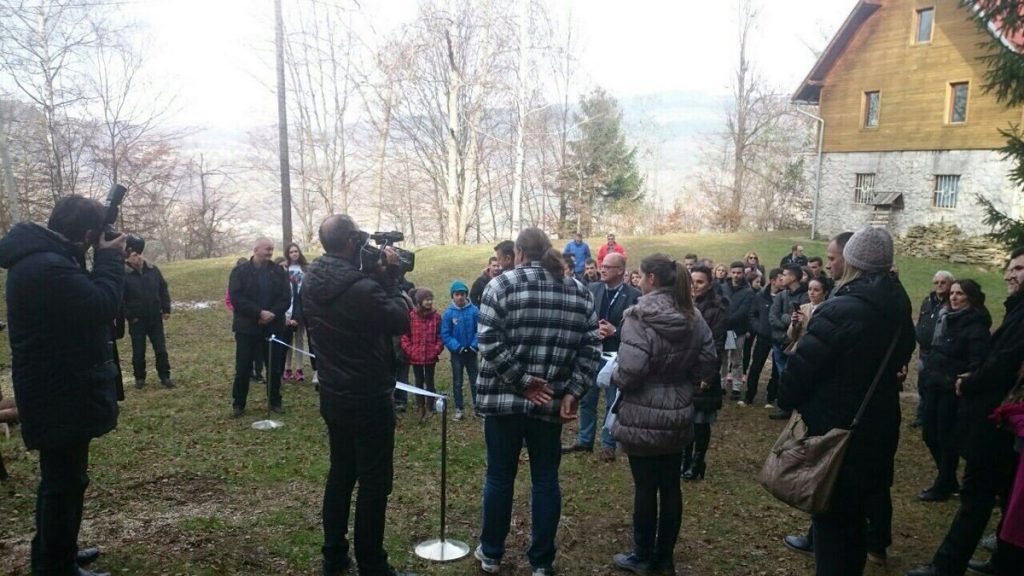 Citizens in several cities and municipalities across bih marked on Wednesday the International Day of Tolerance, with the support of the OSCE Mission in BiH. This Mission announced that it marked this day in BiH with more than 60 events in 24 cities.
As it was announced, the Mission on Wednesday supported the municipalities of Jajce and Jezero in organizing a roundtable discussion and opening of the hiking trail "Otomalj" in Jajce, as part of its activities to mark this, for BiH important symbolic day. The Mission also hailed the intention of the dedicated citizens in Jajce to form an additional Coalition against Hate, building on the success of other coalitions throughout BiH.
The OSCE Mission stressed in the press release that the events gathered students, municipal officials and non-governmental representatives to talk about how to promote tolerance and learn more about the role of coalitions against hate in local communities.
Ambassador Jonathan Moore, Head of the OSCE Mission to BiH, joined the students and municipal officials.
"I am delighted to be back in Jajce, especially with the courageous secondary school students whose message of mutual respect and community values is inspiring. As we see with our Mission's Youth Advisory Group, whose members have also joined us in Jajce, young people are the best asset of this country", Moore said at the event.
The importance of marking the International Day of Tolerance in Jajce was stressed by the Mayor of Jajce Edin Hozan.
"I believe that the citizens of BiH by respecting their differences, promoting co-existence and reinforcing the culture of dialogue pursue the path of the more tolerant society", Hozan stressed.
The Jajce "Coalition against Hate" becomes the 20th coalition of this kind to join the OSCE's Super Citizens initiative. This initiative is established as the tool for those who want to do something against hate and crimes committed because of any kind of hate. On the initiative web page, members can report the events and incidents in order to prevent similar things in the future. The initiative has the map of hate, where various incidents are documented.
Mirko Ljubez, representative of the "Coalition against Hate" from Jajce, says that establishing the Coalition is an important step toward strengthening trust and improving mutual relations. His opinion is that preventive measures is the best model for recognizing and preventing negative phenomena in our society./IBNA