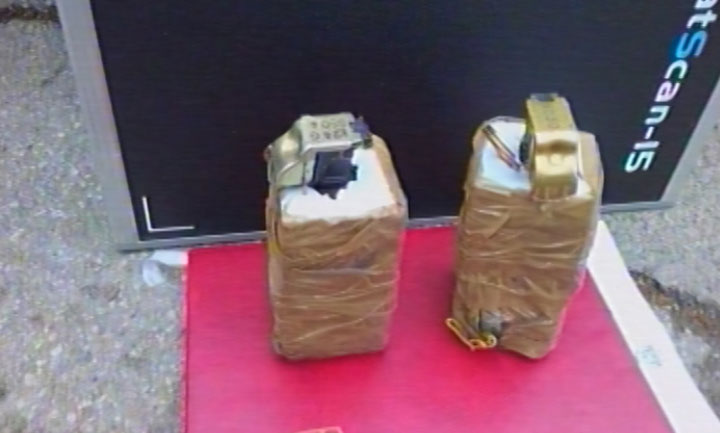 Sarajevo, June 9, 2015/ Independent Balkan News Agency
By Mladen Dragojlovic
BiH Prosecution office issued an indictment against BiH citizens Adis Ramic and Amar Sljivo, and Sweden citizen Osman Abdel Salam, who were arrested in the police operation "Benelux", in March this year.
According to the prosecutions office announcement, they are charged for international smuggling of explosive devices. After their arrest, BiH Court ordered the detention of all of them and they are still under custody. The prosecutions office in this case had good cooperation with police and judiciary institutions from Netherlands and Sweden.
"Investigation confirmed that they, as a members of an organized group established by Ramic, worked together in making an explosive device with great destructive power. The device had a possibility of remote activation. They tried to smuggle it in Sweden, where it was supposed to be detonated in an area of the city of Malmo, BiH Prosecution office spokesperson, Boris Grubesic, told the media.
He added that Ramic made several contacts with one person in Netherland prison and one in Sweden, in order to agree making the explosive device in BiH. Sljivo made the device under construction instructions given by Ramic. Its cost was about 2,500 euro.
Abdel Salam was responsible for transporting the device to Sweden. He met Sljivo and Ramic in the city of Vogosca, near Sarajevo, and hid the device in his Audi to transport it to Sweden. Sljivo and Ramic were in another car, driving ahead of Abdel Salam in order to warn him if they came across the police. They didn't know that the police already had information regarding their actions and a  police unit was waiting on the border crossing Brod. When Abdel Salam arrived at the border crossing, the police arrested him and a second unit arrested Sljivo and Ramic.
Allegedly, the device was ordered by the person in Netherland prison whom he met and spoke on the phone with Ramic several times. The device was supposed to be set under a car in Sweden to kill the driver. What's interesting is that Netherland police had additional information that man from prison asked Ramic to decrease the price of device with the explanation that he would order several more devices.
photo: novasloboda.ba