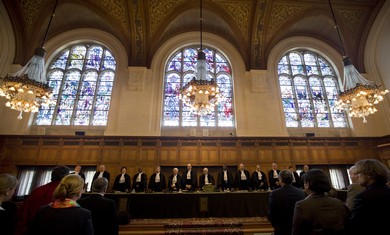 By Sofia Papaioannou
Even if Greece decided to sue Germany at the International Court of Justice in The Hague over the question of war reparations and the forced occupation loan, there is still a strong chance that the tribunal would declare itself incompetent to rule on the case, says lawyer Stelios Perakis, professor of international and European institutions at Panteion University in Athens.
Germany has said it does not accept the court's jurisdiction over issues that concern World War II, explains Perakis, who is authorized by the Greek state to represent Greece on the case of Distomo, a small town where more than 200 people were killed by German troops in reprisal for guerrilla attacks. This means that even if Greece went to go to court unilaterally, the judges might declare themselves incompetent.