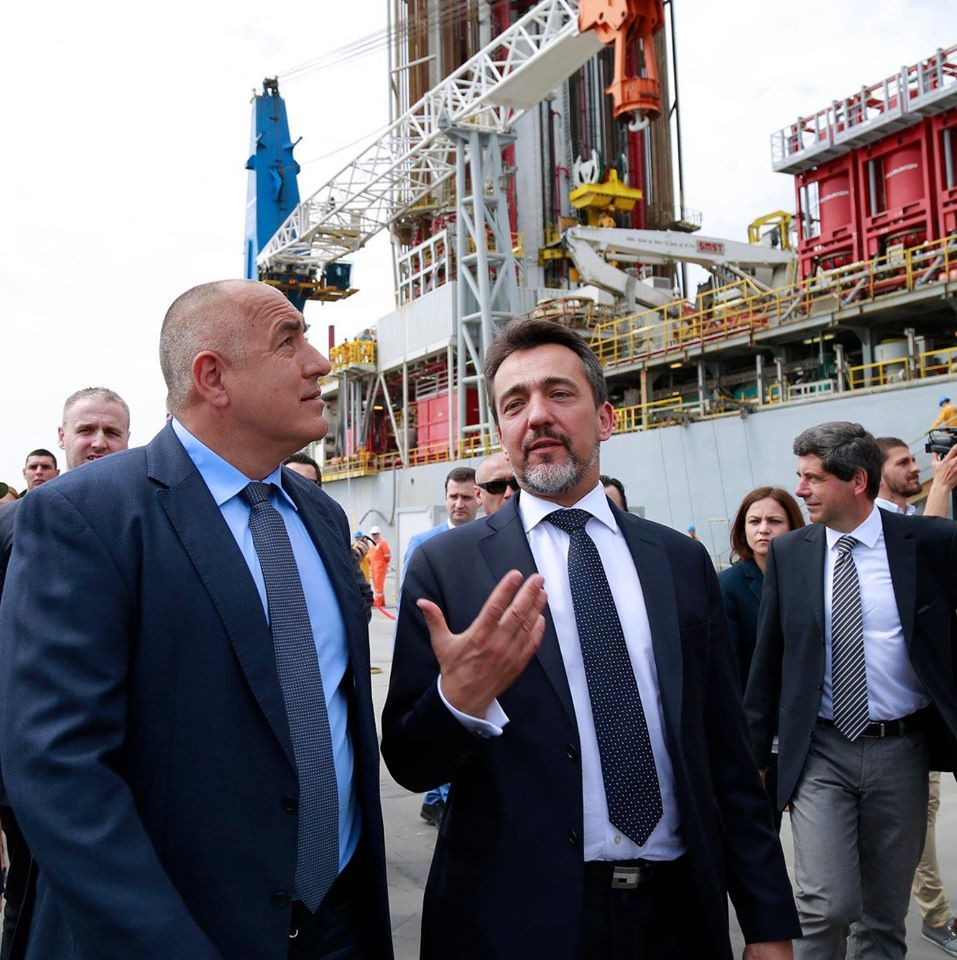 Sofia, April 19, 2016/ Independent Balkan News Agency
By Clive Leviev-Sawyer of The Sofia Globe
The international consortium led by French energy conglomerate Total will begin drilling for oil and gas on Bulgaria's Black Sea shelf in May, it emerged on April 19.
Noble Globetrotter II, the ship that will drill the exploration wells, arrived in the port of Bourgas and was toured by a number of Bulgarian officials, including by Prime Minister Boiko Borissov and Energy Minister Temenouzhka Petkova, with French ambassador in Sofia, Xavier Lapeyre De Cabanes, also in attendance.
In several days' time, it is expected to leave for the port of Varna and then begin drilling in the Khan Asparoukh 1-21 block in Bulgaria's exclusive economic area in the Black Sea, Bulgarian National Radio (BNR) reported. The Total-led consortium, which also includes Austria's OMV and Spain's Repsol, was granted the exploration licence in July 2012, during the previous Borissov administration.
Borissov, who has spoken repeatedly about plans to turn Bulgaria into a regional hub distributing both Russian and Caspian Sea gas, said that any oil and gas finds on the Black Sea shelf could translate into up to $6 billion "staying in the country". (As opposed to being paid to Russia's Gazprom, which ships about 85 per cent of Bulgaria's annual gas consumption, although that point was left unsaid by the PM.)
Bulgaria hopes to find extensive offshore reserves of oil, gas and condensate, possibly on par with those on the nearby Romanian sea-shelf, where reserves are estimated to range between 40 billion cubic metres of gas and 80 billion cubic metres. OMV and ExxonMobil hold the exploration licence in Romania.
Total E&P Bulgaria general manager Xavier Faugeras sought to temper the optimism of Bulgarian officials, saying that the Black Sea remains largely unexplored and the risk of not finding any oil and gas was a substantial one. "Of 10 deep-sea wells made to this point, only in two places in Romanian waters were reserves found," he was quoted as saying by BNR.
Noble Globetrotter II plans to bore two wells, with initial results expected in several months' time; should any hydrocarbon reserves be found, it could take years to ascertain the quality of the finds before beginning commercial extraction, Faugeras was quoted as saying.
(Bulgarian Prime Minister Boiko Borissov, left, visits the drilling ship with French ambassador in Sofia, Xavier Lapeyre De Cabanes, on April 19. Photo: government.bg)