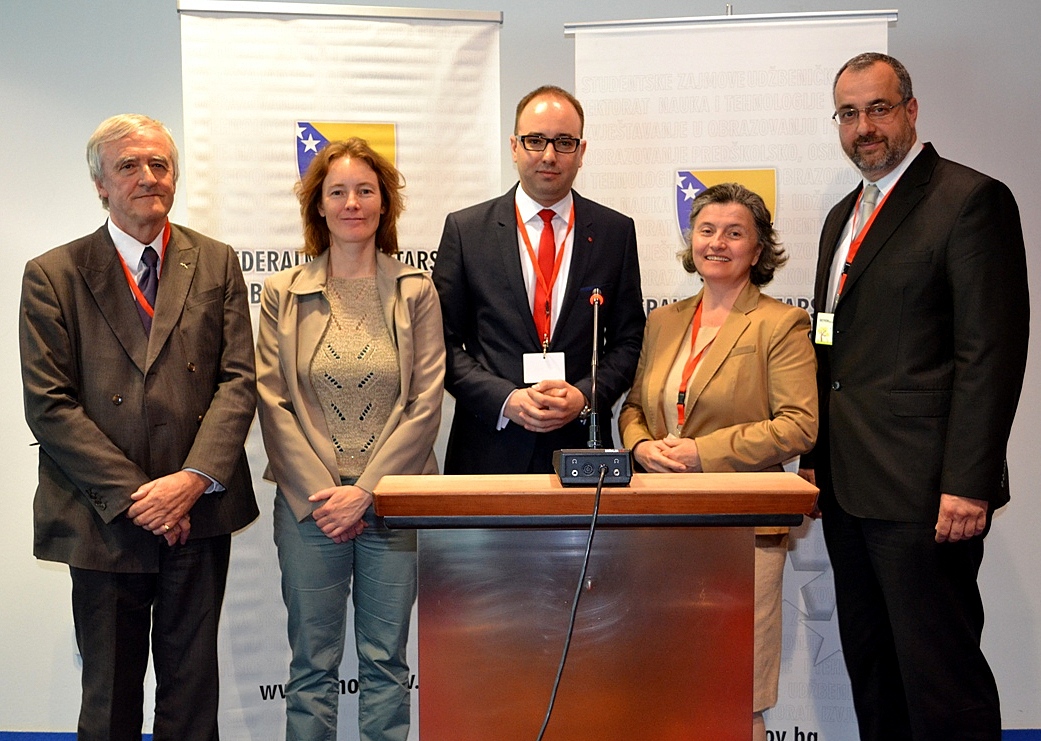 By Medina Malagić – Sarajevo
The first international conference on preschool education took place on Wednesday 15 to Thursday 16 May on the premises of the BiH Parliamentary Assembly.
The topic of the two-day conference was "Opportunities to Adopt Innovative Models and Methods of Educational Work".
This conference brought together local and international experts in the field of education and government representatives.
The FBiH Minister of Education Damir Mašić opened the conference on 15 May, followed by introductory remarks by the Head of the Council of Europe to BiH Mary Ann Hennessey and UNICEF Representative to BiH Florence Bauer.
According to the FBiH Ministry of Education and Science, it stresses the vital importance of this conference on the innovation in social life, with a particular emphasis on a pluralistic approach to the concepts and models of educational work.
The organizers of the conference highlighted the various problems that the education system in BiH faces and what steps need to be taken to rectify these obstacles.
According to UNICEF Representative to BiH Florence Bauer, "In BiH there is a higher number of children who are attending preschool education, but that number is still one of the lowest in the region".
It is for this reason that UNICEF places such importance on trying to advance higher attendance of preschool attendance through the adoption of a legislative framework.
"In light of the high return on investments in early childhood education, both Entities as well as several Cantons and Municipalities enhanced their commitments and investments in early childhood education. As UNICEF we have been co-funding a municipal program, matching funds at the Entity and Cantonal levels, organizing systematic training to strengthen capacities of professionals, supporting the development of preschool standards and we are very pleased to see that the enrollment in preschool education started an ascending curve. Levels are still very low but the trend is positive and I am confident that the country will continue to enhance investments in this area. Events such this Conference are very important to maintain the momentum'', said Florence Bauer.
As part of its aim to demonstrate innovative approaches to education, at the conference various models and methods in preschool education were presented and ways in which it can be applied in the FBiH. Thus, representatives from Montessori and Waldorf pedagogy attended the conference and presented certain practices whose aim is to increase creative and innovative learning for children.
Thus, this conference can be seen as a vital building step towards the fruition of an efficient model, method and standard for making pre-school education in BiH the norm instead of the exception. Participants at the conference stressed the long-term investment of pre-school education on children and urged all the cantons of the FBiH to exert considerable effort into furthering progress in this area.