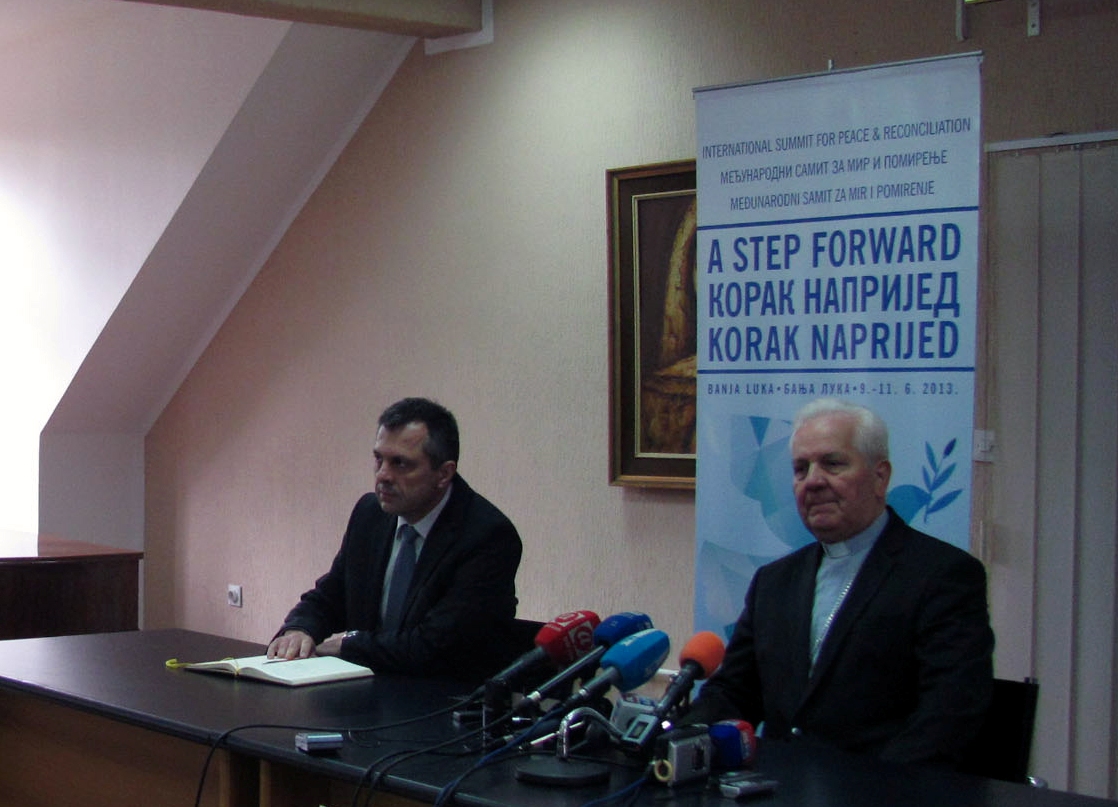 By Nevena Šarenac – Sarajevo
The international conference "Peace and Reconciliation: A Step Forward" will be held from 9-11 June in Banja Luka, and its goal is to send a message of peace, cooperation and tolerance in BiH and beyond.
One of the main tasks of the summit is to put BiH in the spotlight of the international community, as well as joint work on reconciliation and peace making which, among other things, includes facilitating the sustainable return of displaced persons and refugees to their homeland.
The President of the RS National Assembly Igor Radojičić said at today's press conference for journalists in Banja Luka that the RS National Assembly was the organizer many times of large international assemblies, and this one will be a chance to send a message that Banja Luka is a center that wants peace and cooperation.
He said that at 10:30 on Monday, 10 June in the RS National Assembly, which is the organizer of this conference, a panel would start. He added that he and member of the European Parliament Doris Pack would give the introductory speech.
Radojičić added that participants to the conference would work on topics of cooperation, peace, tolerance and leadership in the 21st century.
He added that participation in the panel was confirmed by the president of the National Assembly of Serbia Nebojša Stefanović, the Parliament of Montenegro Ranko Krivokapić, of the Croatian Parliament Josip Leko, and from the BIH Parliament Božo Ljubić.
The President of the Greek Parliament will send a video message. The Parliament of Albania cancelled their participation due to elections, and discussions are still underway with representatives of the parliaments of Macedonia, Hungary and Bulgaria.
Radojičić said that on the same day, a panel will take place in the afternoon where one of the topics will be the implementation of the "Sejdić – Finci" ruling.
The second day of the gathering will be held on the premises of the European Academy of the Banja Luka diocese, which is also the organizer of this event.
The Bishop of Banja Luka Franjo Komarica said that at this summit, BiH wishes to return to the global scene, and thus revive the awareness of the need for reconciliation in this region.
He added that at the meeting, in addition to political leaders, religious dignitaries from BiH and the surrounding region would be present. He pointed out that the church is not only a silent observer, but is actively trying to resolve important issues and problems of people.
Bishop Komarica said that the initiative for such a summit was started by a group of professors from the University of Harvard in the US and at his proposal.
Dražen Komarica from the Institue "Zrinski" in Boston said that such a gathering is necessary for future generations.