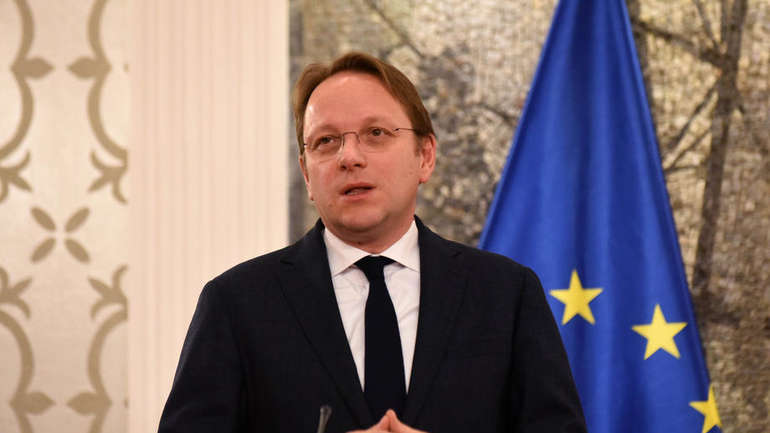 The international community has reacted to recent events in Montenegro in which priests of the Serbian Orthodox Church (SOC) have been arrested and detained. Thus, the European Commissioner for Enlargement, Oliver Varhelyi, confirmed his readiness to continue engaging in finding a "European solution, in the dispute between the authorities and the Serbian Orthodox Church in Montenegro".
"I called on the Church to respect the restrictive measures because it is about safety, security and people's lives. I also called on the Montenegrin authorities to ensure freedom of religion even during the COVID-19 crisis", Varhelyi told the European Parliament's Foreign Affairs Committee (AFET).
He said that from the beginning, he was engaged in attempts to resolve the dispute and that he would continue his efforts in this direction. Varhelyi confirmed that he was aware of the situation regarding the apprehension and then the release of SOC priests for violating the ban on public gatherings.
Oliver Varhelyi reminded MEPs that his last visit to Podgorica coincided, as he said, with the "escalation of the crisis" where he tried to find a "friendly solution" that would be acceptable to both sides.
"The state cannot function without the proper functioning of religious freedoms", the European Commissioner for Enlargement warned.
Recently, the US Government called on all parties in Montenegro to conduct a constructive dialogue, to show restraint and to avoid any actions that lead to increased tensions or are violent.
A written statement from State Department spokesperson said the United States strongly supported fundamental freedoms, such as freedom of speech, association, and assembly, and the right of individuals peacefully to express freedom of religion or belief.
"At the same time, we respect the right of all sovereign states to maintain public order and protect the health of their citizens, in a manner consistent with democratic standards and practices", the State Department said in a statement.
Due to the arrest of priests, who were released from detention after being detained for 72 hours, protests were organized throughout Montenegro last week./ibna