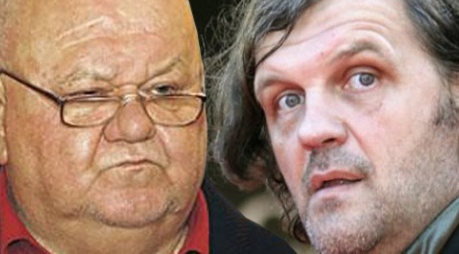 Sarajevo, January 19, 2015/ Independent Balkan News Agency
By Mladen Dragojlovic
After several months since Peter Sorensen left the position of the head of EU delegation in BiH, the Council of Europe appointed his successor on this very important position for the country.
As it was announced on Monday, new head of EU delegation in BiH will be Lars-Gunnar Wigemark (photo), who is currently serving as the Head of the Delegation of the European Union to Pakistan. He has 30 years of experience in the Swedish and European diplomatic services.
"He has held a number of foreign postings, including Moscow and Washington DC, and has worked on a wide range of issues hereunder heading the Unit for Security Policy in the Commission and in development cooperation and management", was announced from Council.
Federica Mogherini, High Representative of the European Union for Foreign Affairs and Security Policy/Vice President of the Commission, said upon the appointment that European Union is committed to supporting Bosnia and Herzegovina on its European path.
"Mr Wigemark's expertise will be an important asset for our engagement in BiH, as well as, for the EU's external action", said Mogherini.
Wigemark succeeds Peter Sorensen, who had been in the position since September 1, 2011. Sorensen congratulated Wigemark on his new appointment with a post on his Twitter profile. Wigemark  will take up his duties in Bosnia and Herzegovina on March 1, 2015.
This appointment is the second in the last several days and comes after the appointment of the new US ambassador in Sarajevo. Maureen Elizabeth Cormack has already taken office and had several important activities showing that her duty will not just be office work. On Monday, she joined volunteer action in East Sarajevo and helped older people in nursing center. Cormack called people in BiH to join similar actions in the whole BiH.
"Today I am here with you to emphasise the role of civil society, in which people care about each other and help one another in order to achieve the common good", said Cormac to journalists.
Upon arrival, she addressed citizens of BiH on her blog saying that "a year of challenges is ahead of us and a lot needs to be done".
"My focus will be on working with all of you, and with our international partners, to make this country a fully-functioning democracy accountable to its citizens.  I stopped in Brussels last Monday and had meetings with key players at the European Union and NATO, who reaffirmed their commitment to working with you to bring BiH into those institutions.  You know that the U.S. is dedicated to helping BiH become an open and flourishing democracy, and I want to work with my Embassy team to find new ways to help this country move from mere stability to prosperity.  Because we believe the key for BiH to accomplish that lies in stronger ties with the West, and polls show that most of you do too, I will not be shy in urging political leaders to honor promises they make to Euro-Atlantic institutions, but even more importantly, promises they made to their own citizens during the elections", Cormack posted on her blog.