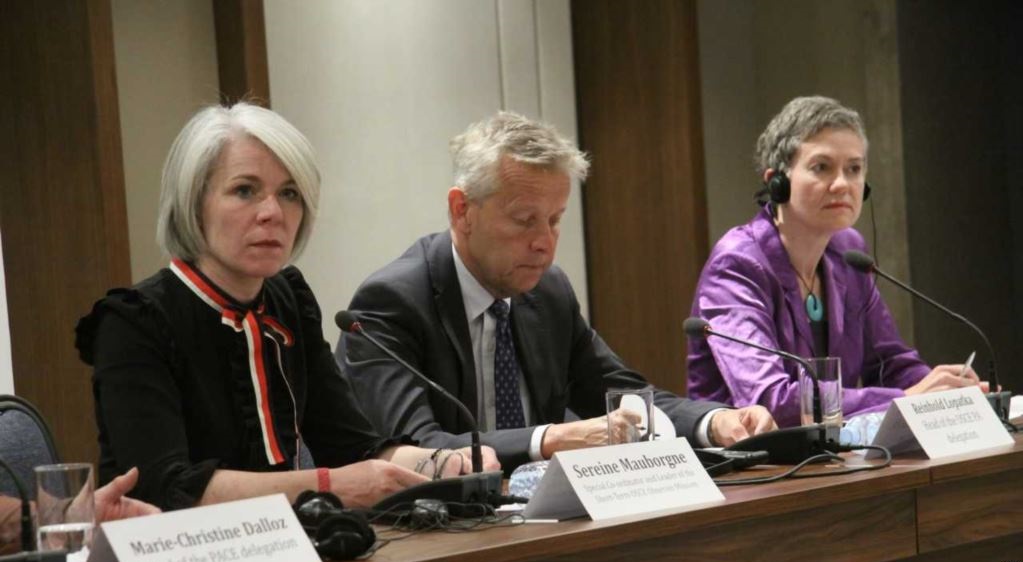 Presidential elections in North Macedonia went well, while election day was quiet. Overall, the process was transparent, however, there's still a need for electoral reforms. This is the assessment made by OSCE/ODIHR monitoring mission following Sunday's first round of presidential elections in North Macedonia.
"This constructive approach must also be seen in the runoff", said Sereine Mouborgne, special coordinator and chief observer of OSCE. Mouborgne said that more must be done in the future to improve voters' lists.
Meanwhile, the international monitoring mission has also voiced its concern over the low turnout in Sunday's elections. The mission has encouraged voters to participate in the second round of voting in order to contribute for the future of the country.
The European Union also said that the first round of presidential elections was calm and transparent, but changes are needed in the electoral legislation.
"There's a need to finalize the reforms concerning electoral legislation", said EU spokesperson, Maja Kocijancic.
The European Union has urged citizens of North Macedonia to vote massively in the second round of these elections which will take place on May 5. /ibna/