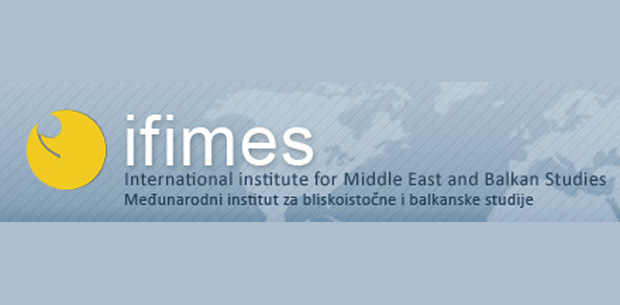 International Institute for Balkan Studies IFIMES, in an analysis about the early parliamentary elections in Kosovo, stresses that the international community is interested to see the removal of the people who led the war from the political life of Kosovo
Pristina, May 31, 2014/Independent Balkan News Agency
By Elton Tota
Based on the IFIMES analysis, Democratic Party of Kosovo is expected to move to the opposition after June 8 elections.
"In this context, there's strong  pressure from Germany, who wants the majority of current leaders, among which is also Hashim Thaci, to leave after the signature of the Brussels Agreement and after the holding of parliamentary elections", reads IFIMES report.
For this reason, the analysis says that a Special Court for alleged war crimes committed from 1998-1999 and after the liberation of Kosovo, is being set up.
The removal of war leaders, says the analysis, is necessary to strengthen democracy in Kosovo and to enable reconciliation between communities.
There are also economic reasons for the change of power in Kosovo, because parties in government were not successful in tackling unemployment and corruption.
IFIMES describes Kosovo as "a heaven for organized crime and corruption" and this is the cause for the weakening of the activity of institutions and the creation of strong ties between political and criminal structures.
Organization for Regional Cooperation and European Integration concluded in its latest analysis for the elections in Kosovo that this time, Kosovar voters are expected to punish political parties that haven't met their promises for the economic development of Kosovo and the improvement of the life of the citizens, like they did in the local government elections.
IFIMES often issues such reports. A few years ago, it published a report where it suggested that the former prime minister of Albania, Sali Berisha should resign from politics. /ibna/