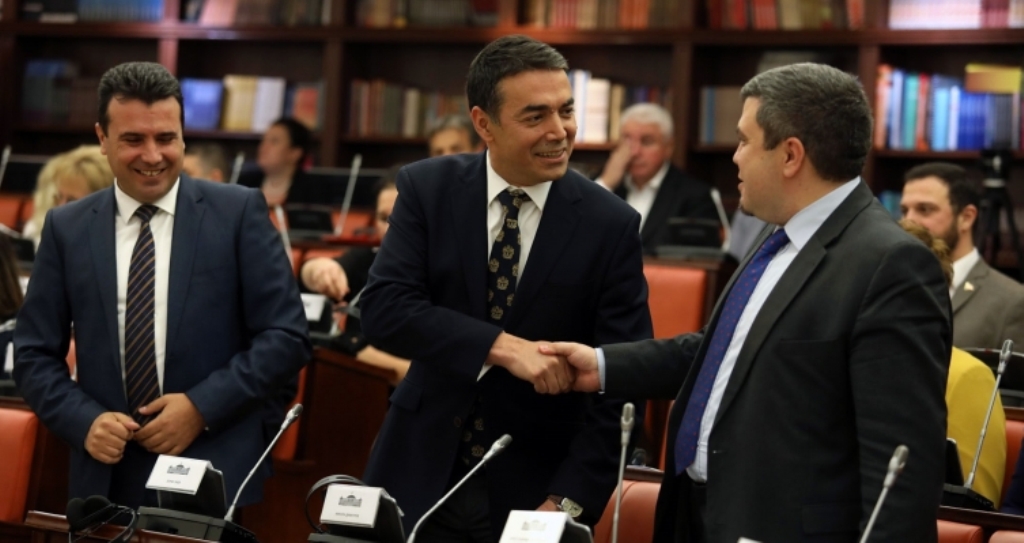 The international community has called on political parties in FYROM to vote in favour of the constitutional amendments which enable the country to change its name to "Republic of North Macedonia", something which was agreed by Skopje and Athens in a deal signed on June 17.
The head of EU Foreign Policy, Federica Mogherini has called on the sides to vote in favour of the constitutional amendments, as according to her, the Prespa agreement is a special opportunity which may never come again.
"I hope that all sides will seize this moment and offer the country a future in the EU, because the whole nation has hoped for this to become a reality for many years", Mogherini underlined.
US vice president, Michael Pence has sent a letter to PM Zoran Zaev, where he expressed the US support for this decisive moment and the Prespa agreement.
The head of the OSCE mission to Skopje, Clemens Koja said that MPs should put the interests of the country above anything else.
"Now it's up to parliament and political leaders to decide", Koja said.
Political analyst Nijazi Muhamedi told IBNA that the international community will not cease their attempts to convince political leaders to vote in favour of the agreement until the very last moment. "The international community will insist in order for the Prespa agreement to be finalized in Parliament. If this does not happen, the country will have an unclear future", Muhamedi said. /ibna/