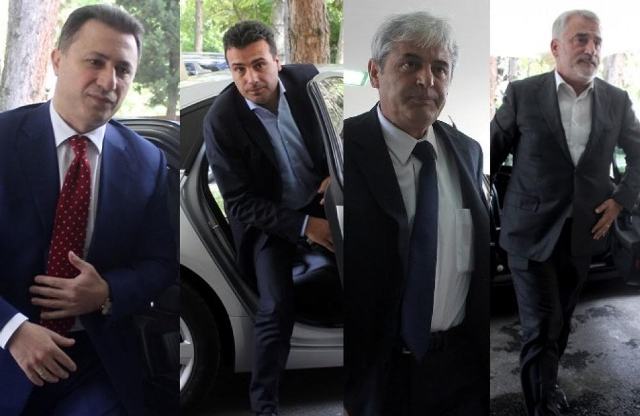 Skopje, 8 April 2016/Independent Balkan News Agency
By Naser Pajaziti
The international community has called on political parties to find a common language and overcome all obstacles in order for the country to hold elections on June 5, but not without the opposition.
The EU chief of diplomacy, Federica Mogherini called on political parties to cooperate for the creation of the necessary conditions in order to hold credible elections in the best interest of the state and the citizens.
"After the latest developments in FYROM, I have talked to the leader of SDSM and we have agreed that it is necessary to hold credible elections. We support all parties in their efforts and the weeks to come are decisive", Mogerini said.
The EU ambassador to Skopje, Aivo Orav has not taken a clear positioning in relation to the current political crisis. He is one of the protagonists of the negotiations between the four main political parties to overcome the crisis.
"I am not in a position to comment on this issue, because we will come out with a stance, but we must be very careful as to what we will say, therefore we are still holding talks", said Aivo Orav, EU ambassador to FYROM.
The British MEP, Richard Howitt said that the date of the elections and the democratic quality of the electoral process cannot be seen as two separate things.
Howitt has reiterated the fact that during his visit to FYROM, he stressed the need for the adjustment of the voters' lists before the holding of the early parliamentary elections and also the need to hold the reforms in the media. However, he has not commented the decision of SDSM not to participate in the elections.
MEP, Ivo Vajg, FYROM's rapporteur in the European Parliament underlined that the decision of the Macedonian opposition not to participate in the early elections can be a very serious attack not only against democratization process of the country, but also its stability and the European future in general.
OSCE/ODIHR ambassador for the monitoring of early parliamentary elections, Jan Petersen declared that the mission is prepared to monitor the elections.
Two days ago, FYROM's parliament was dissolved and yesterday, the speaker of parliament, Trajko Veljanovski said that he will announce the early elections on June 5.
But the opposition led by SDSM (Macedonian Social Democratic Union) said that it will boycott elections, as the necessary conditions have not been delivered, stressing on the adjustment of the voters' list and the reform in the media. /ibna/