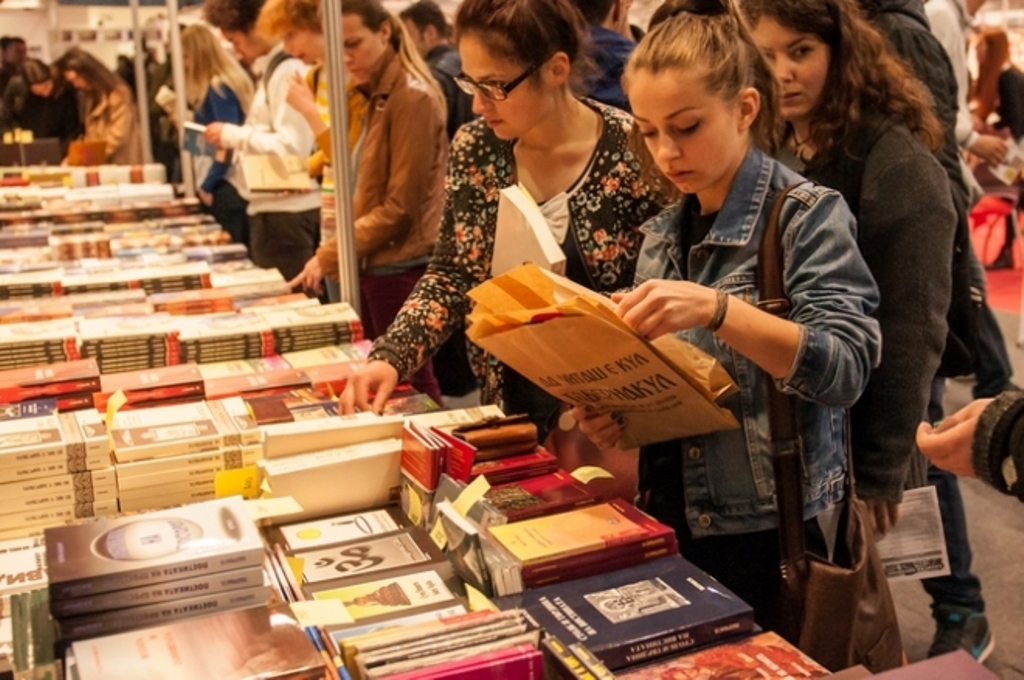 The International Book Fair opens today with 80 publishers participating in the event which showcases over 80 thousand books at the Exhibition Hall in Skopje.
Skopje Fair is organized in cooperation with the Association of Publishers Macedonia, Macedonian Association of Publishers (MAP) and Macedonian Association of Albanian Publishers. In addition to great local publishers attending the Book Fair, there will also be publishers from Serbia, Montenegro and Albania, while Sweden will be represented by its Embassy for the promotion of children's literature.
Among the promotional events there will be the presentation of projects in the field of European integration in cooperation with the Ministry of Culture, and poetry presentation of Versopolis platform on 6 April in cooperation with the Struga Poetry Evenings.
This year's innovation is that the exhibition-sales section of the Fair has been expanded and there will be a presentation of children's literature in the second hall with a specific space showcasing their work. The Book Fair is open to visitors until April 10.