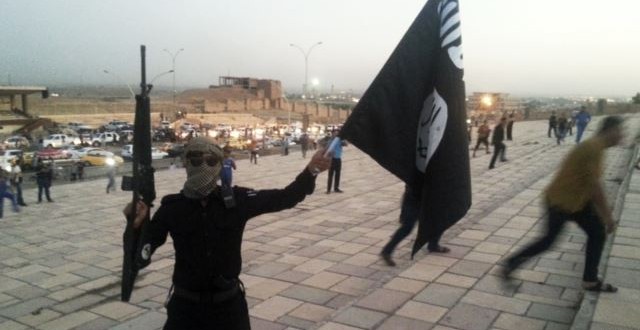 IBNA Special Report
Skopje, August 14, 2014/Independent Balkan News Agency
By Naser Pajaziti
Debates are taking place in FYR Macedonia on the latest debates about the recent arrests taken place in Kosovo of groups known as religiously extremist, which are and have been part of Islamic radical formations such as ISIS and Al-Nusra in Iraq and Syria.
A part of the arrests have also been made in towns near FYR Macedonia. Among the suspects is a national from FYROM, but in spite of this massive operation in Kosovo, Interior Ministry in Skopje so far has not made any arrests. In the recent months, Skopje has been considered by several media and secret services as the key location for the organization of voluntaries who go to fight in Iraq and Syria.
Spokesman of the Ministry of Interior, Ivo Kotevski said that this ministry is following the situation and that so far, there have been no requests by the Kosovar counterparts for assistance or other information.
"We support the operation of the police of Kosovo and we're available in case they seek help from us. So far, no assistance has been demanded from us. On the other hand, we're following the situation in relation to the presence of such groups", declared Kotevski.
According to the Ministry of Interior, so far, nine nationals from FYROM have died in the fights taken place in Syria and Iraq as part of ISIS, but unofficial figures indicate that there are around 30 people who are fighting there.
Analyst on religious issues, Jasmin Rexhepi says that this is about a group of individuals who fight in Syria and law enforcement agencies have not yet reacted.
"These are individuals who fight in Syria as part of ISIS and Al-Nusra. They are part of activities taking place away from this country and for the moment, they do not pose any threats for us, but on the other hand, we see that the state doesn't react on this issue", says Rexhepi.
According to him, religious believers in the country are more worried about the humanitarian crisis in Iraq and Syria than the war of religious extremists.
General secretary of the Islamic Religious Community (IRC) in FYROM, Afrim Tahiri told IBNA that the war in Syria is not holy, therefore Albanians there are not fighting Jihad based on Islamic principles.
"Since the start of the war in Syria, IRC was clear and has appealed to its believers not to be involved in conflicts in other states. What we can see from here is the difference between Muslims and Islam as a religion and how great of a failure religious education has resulted to be", says Afrim Tahiri.
According to him, wars in the Persian Gulf, constant Arab-Israeli conflicts and the meaningless positioning of several Arab states, had a great impact in activating religious movements.
FYROM is one of those Western Balkan countries which is preparing a special law for the prevention of the participation of its citizens in foreign countries. /ibna/