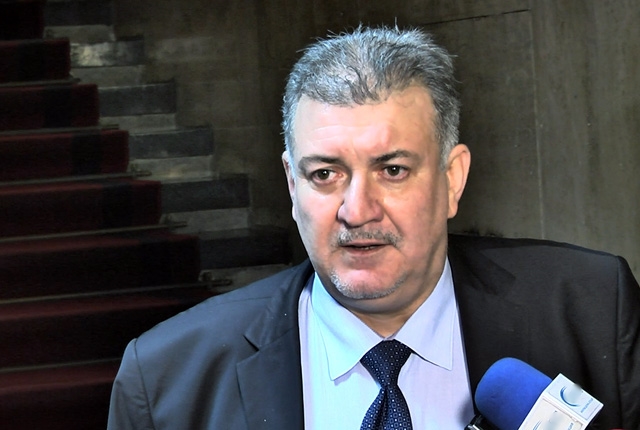 Sofia, March 23, 2016/ Independent Balkan News Agency
By Clive Leviev-Sawyer of The Sofia Globe
Bulgaria reacted to information about the March 22 terrorist attack in Brussels by immediately taking several actions, including stepping up border control, to avoid potential threats to the country, Interior Ministry chief secretary Georgi Kostov said on March 23.
A special police operation was launched, including stepping up police presence at places where people gathered in large numbers, such as sports events. Additional security was deployed at critical infrastructure, Kostov said.
However, he underlined, as Interior Minister Roumyana Buchvarova had said the previous day, that there was no specific threat to the country.
The operational headquarters, which held a meeting on the afternoon of March 22, chaired by Buchvarova, analysed the security environment and found "definitely after yesterday there is a change in the security environment in Bulgaria, as part of Europe, definitely there is a real potential risk but no specific threat was identified".
Kostov appealed for heightened vigilance on the part of all citizens.
He rejected criticism that the large-scale anti-terrorist exercise held in Sofia on the night of March 22 had been staged for show. It had been planned for more than two months, Kostov said.
Initially, the plan had been not to announce the exercise to the public. However, after the Brussels attacks, and increased public sensitivity on the issue, it was decided to announce it so as to avoid the risk of panic among the population, according to Kostov.
The results of the exercise were being analysed to identify if there had been any gaps, he said.
In the March 22 exercise in Sofia, dozens of employees of the Interior Ministry, Defence Ministry, emergency medics and volunteers took part.
Based on a scenario of a terrorist attack in the Bulgarian capital city, the object of the exercise was to evaluate reactions, co-ordination and exchange of information in real time. The exercise saw areas close to the National Palace of Culture, NDK, and several metro underground railway stations sealed off.
(Photo of Kostov: Interior Ministry press centre)