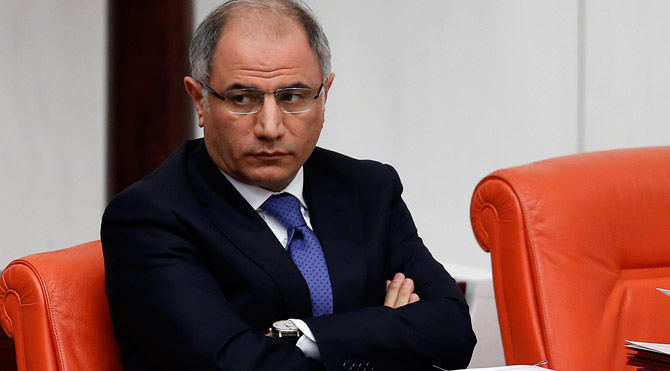 Ankara, September 1, 2016/Independent Balkan News Agency
By Manolis Kostidis
They arrested and then released the "mastemind" of the coup attempt! They are trying to find him
The Turkish capital greeted with surprise the removal-resignation of Turkish Interior Minister Efkan Ala. The decision was taken after the sudden unscheduled meeting of Turkish President Recep Tayyip Erdogan with Prime Minister Binali Yildirim. Ala was among the close associates of the president and was seen as one of the key polemicists of Islamic guild Hitzmet of Fethullah Gulen, who is believed to be behind the attempted coup of July 15 in Turkey.
O Ala became interior minister in 2013 and with an interval of six months continued his duties until August 31, 2016.
The former Interior Minister is not considered one of the most successful and was accused by some members of the government, since from 2015 terrorist attacks have invreased repidly. Forteen sucide-bombing attacks have taken place since 2015 – 360 dead and at least 1200 others wounded can not be considered the most brilliant career in the ministry that has the responsibility for security of the country. If one adds to this the terrorist attacks and conflicts with the PKK then there is an obvious problem.
What's more, the failure inform in time the Prime Minister and the President of the country of the attempted coup may have played a role in the decision.
However, Ala remained in place as he was one of the few confidants of Erdogan.
A detail regarding the coup might have played a role in his removal.
It is believed that the leader on the night of the attempt of coup was the theology professor Adil Oksuz, who was Gulen's right hand, commanded the whole attempt from the Akinci airbase. A day earlier he had come from the United States to bring the relevant orders.
At dawn on July 16 Oksuz was arrested inside the air base! A few hours later he was released by the judge's decision. They later lost his trace and the Turkish police in still looking with a warrant for his arrest. He is believe had all the plans of the culprists! Ala was declaring that he would be arrested soon, a fact that did not happen. This strange disappearance of the coup leading member from inside hands of the Turkish state was considered suspicious by many political analysts. It was under juridstiction of the interior ministry.
The position of Ala took over the former Labour minister Süleyman Soylu, who on the night of July 15 was strongly opposed to the coup.