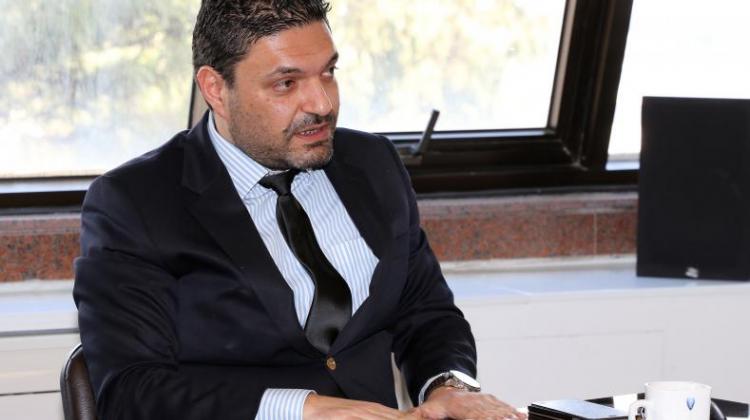 Cypriot Minister of the Interior, Konstantinos Petrides, who participated Tuesday at a meeting of the Parliamentary Committee on Refugees on the issue of the general management of the Turkish Cypriot properties, after the end of the session, made the following statement to the media:
"I believe that the time has come to stop repetitions and insubstantial talks on the issue of the management of Turkish Cypriot properties and refugee policy. There is a policy that is governed by a law that has created many categories of refugees in recent decades. It is a law and an institutional framework, which itself is governed by injustices. We are opening this big capital for the first time in the last 27 years. Refugee policy and the management of Turkish Cypriot properties in particular were revised only once in 1991, and I believe that this was done in patchwork ways. Treaties have changed, data has changed, these injustices have to be removed and a comprehensive overhaul of legislation is needed.
We have already tabled specific questions and specific proposals and specific views on where this new policy should be headed. We have submitted these views to the Consultative Committee that is legally responsible and we are expecting their feedback. From then on, we are moving forward with transparency. Transparency is the antidote to interweaving. Within a few weeks, a new website will be available on a pan-Cypriot basis, and all available T/C properties will be published. We have been in contact with the Commissioner for Personal Data so we can find the legal way that both users and property will be published. It is a policy that we must at last touch the essence. It needs national consensus, it is a national issue that concerns tens of thousands of our compatriots. I hope that if all political parties, the Government, all the actors involved demonstrate the responsibility and accountability that should govern the management of such policies, then we will soon have a new policy, a new legislative framework that will remove these injustice and will help better the refugee world as a whole. I reiterate a call for national consensus and national unity in the essential, radical change of this policy".
Responding to a question about the publication of this list, Petrides said that the Commissioner's reply is pending. It is for us to know and to make public where there are disproportionate benefits to some, so that we can also correct the wrongdoers. Always with respect to anyone's personal data.
Responding to a similar question about what data will be on this list, Petrides said: "Possibly the identity of the beneficiary, the property allocated to him and its use".
Answering a question whether the ministry is proceeding to correct injustices, the minister's response was "everyday". Adding that "the law is currently being implemented. Where irregularities or irregularities arise, the law applies and I have provided data on the number of the removal of irregularities in different categories. I have handed them in the last time. But that does not mean that there is no need for a more radical overhaul of legislation, because it is a law that actually creates inequalities. Indeed, it creates injustice, it's true, there are many categories of refugees, it does not take into account the property that one owns in the occupied territories".
Finally, responding to a question about what is happening in the case of refugees who make use of the Compensation Committee of the occupied territories and sell their property and whether they still have to be considered refugees in this case, with what this entails, the minister said: "I will not answer this one. But all of this should be put into the framework of a new law, a new policy that will take into account what the refugee has taken from the state. I have said something: over the last decades, the wealth that someone holds is not taken into account in policy making. It should be taken and I think this answers your question"./IBNA