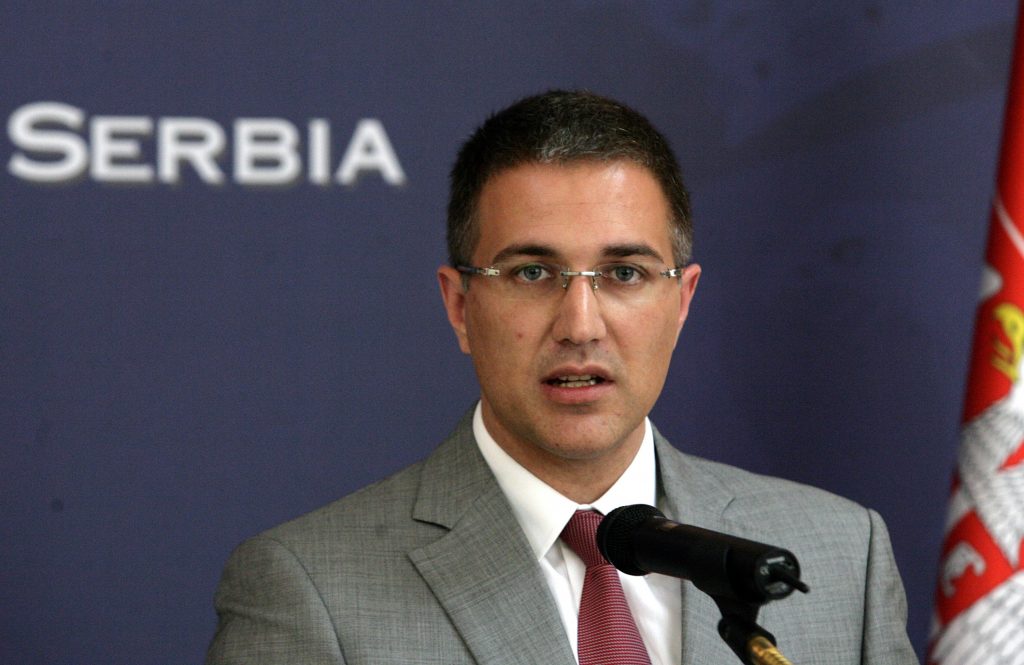 Ten people have been arrested and a "huge amount of arms" found in the areas of the towns of Apatin and Sombor, Interior Minister Nebojsa Stefanovic has said.
This group was selling, distributing, and using various types of weapons, he said.
According to Stefanovic, the group's organizers have also been arrested.
The minister said the cache contained nine kilograms of plastic explosives, 20.7 kilograms of TNT, several dozen electronic detonators, 111 hand grenades, 12 hand anti-tank grenades, two Zolja RPGs, ten rifle grenades, eight automatic rifles, two semi-automatic rifles, one machine gun, six pistols, two carbines, one small caliber rifle, 6,000 pieces of ammunition, one anti-tank mine, "and accompanying accessories."
The Serbian Interior Ministry (MUP) said in a statement on Wednesday that this was the largest cache of weapons seized "since 2000."
The police identified the suspects now under arrest with their initials and age as S.K. (35), D.G. (40), D.D. (44), M.B. (21), D.DJ. (51), N.K. (27), D.C. (28), M.O. (46), R.G. (27), and B.M. (29).
S.K. is suspected of being the organizer who was selling the arms and explosives, while the rest of the group supplied them.
Earlier, Minister Stefanovic told TV Pink this was "truly a huge amount of weapons that this group was selling."
He also commended the cooperation between the police and the Prosecution for Organized Crime.
Asked "whether there were any indications to whom the weapons were sent," the minister said that the investigation was still ongoing, and that there was "always the concern due to the terrorist threat, and due to all the places where it could have ended up."
Stefanovic said the investigation was also still being expanded, and noted that this year has produced "several good results" achieved when the Serbian police cooperated with their colleagues from abroad.
"We are concerned, of course, not only because of the use of those weapons in our country, but also the possibility that it could get to some other European capitals and be used to commit crimes," he said.
Stefanovic mentioned France as an example of good cooperation, where "some smuggling channels have been cut with the police there, when weapons were smuggled toward Paris in buses."
Stefanovic thanked the officers who took part in the operation and said he thought the police were "very efficient."/IBNA
Source: B92