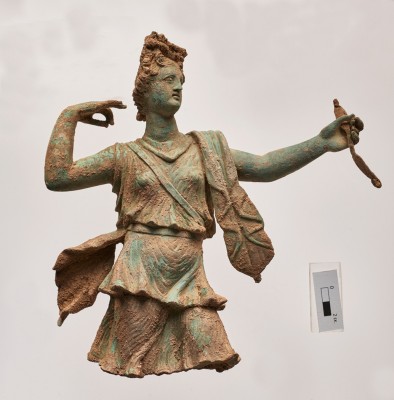 Athens, January 27, 2016/Independent Balkan News Agency
By Olga Mavrou
Systematic excavation at Chania, conducted at the archaeological site of Aptera, brought to light  important findings.
Archaeologists found two small sculptures of Artemis (goddess of hunting) and Apollo (her brother, Sun deity mainly). The sculptures are 0,35 in height. Artemis is made from copper and Apollo from marble. The hunter is preserved in excellent state.
In the sculpture of Apollo there survives the red color that was used on the base of it.
Both were probably imported from another town or country and were used in the domestic shrine of a reach Roman citizen – the are dated around 100 AD.