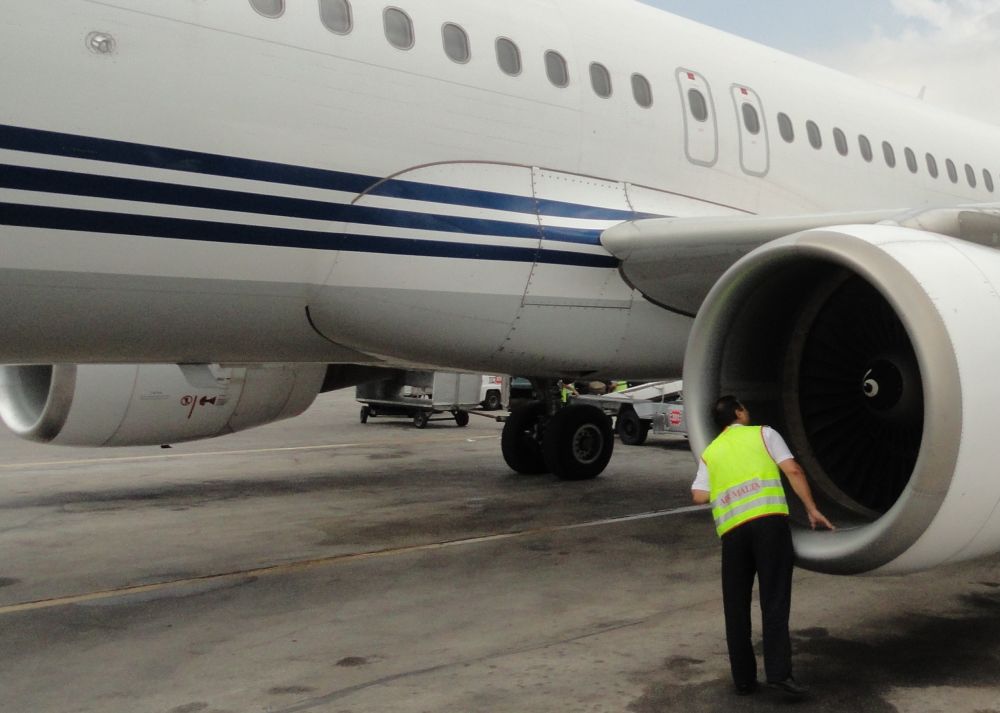 The interaction which exists between the sectors of air transport and tourism was stressed at a conference organised on Thursday  by the Flight Safety Foundation Mediterranean (FSF-MED), the HERMES Airports and the Association of Cyprus Travel Agents (ACTA).
In his address, read by Secretary of the Council of Ministers Theodosis Tsiolas, President of the Republic Nicos Anastasiades noted that air transport is an important enabler to achieving economic growth and development, and that air transport facilitates integration into the global economy and provides vital connectivity on a national, regional, and international scale.
"It helps generate trade, promote tourism, and create employment opportunities" he added, indicating that the Government of the Republic of Cyprus supports aviation-related projects and remains actively engaged in all European and regional projects related to air transport policy and regulation, safety, infrastructure rehabilitation, institutional strengthening, and capacity building.
The President stressed that air transport at both national and international level is an important but also sensitive area of a country`s economic activity and political development, noting that especially for the Cypriot economy, the sector is of great importance, as the vast majority of tourist travels take place by air.
He also underlined that although Cyprus currently has an overall sufficient connectivity with most aviation markets, could certainly be said that there is much room for improvement, not only with current markets but also with completely new markets.
Therefore in 2017, he added, the government`s efforts to conclude new or amend existing bilateral aviation agreements will continue, aiming at the full liberalization of air transport with ultimate goal the increasing of the connectivity of Cyprus.
President Anastasiades noted that in order to achieve this goal and also to enable Cyprus not only to maintain adequate connectivity but also to improve it, a combination of measures / actions should be part of the package offered to airlines.
Measures such as flexible legal framework in the form of liberalized bilateral agreements that will allow any interested airline to fly on any market, grant of fifth freedom traffic rights to each interested airline for each requested route on the basis of reciprocity, flexible and competitive airport charges, developing an incentive system for airlines and tour operators and implementation of the strategic planning of the Cyprus Tourism Organization with regard to the tourist product and its promotion.
FSF MED Chairman Iacovos Papadopoulos pointed out that air transport and tourism are sectors interconnected and interdependent and that especially in the case of Cyprus, a small island state relatively isolated and without significant alternative options regarding its connectivity with other countries, "we could say that there is no tourism without air transport and no airtransport without touriism".
FSF MED Executive Director Christos Petrou noted that 43 yeas after the turkish invasion and its devastating consequences on sectors of tourism and air transports, Cyprus stands today having two modern airports used by more than 80 airlines and approximately 10 million of passengers, air traffic control centres and radars of the most recent technology, 4 airline companies registered in Cyprus, hotels among the best in Europe, marinas, golf fields and more than 3.3 million of tourists every year.
Chairman of Hermes Airports Panayiotis Hadjipanteli said that according to a PWC survey ordered by Hermes Airports, more than 12,700 jobs exist and are strengthened by the function of the two Cypriot airports, the contribution of the two airports to the Cypriot economy is more than €500 million per year an amount corresponding to approximately 3% of the country`s GDP and that it is estimated that for every new route established to/from Cyprus approximately 100 new jobs are created.
ACTA President Ntinos Kakkouras noted that air trasport sector is of vital importance for all the countries as it contributed to their social, economic and cultural progress, especially for Cyprus which as an island serves as a tourist destination and where tourists arrive mostly by plane.
During the conference the FSF-MED Annual Award was awarded to PPT Aviation Services LTD, a subsidiary of Petrolina. The award was received by Petrolina owner Ntinos Lefkaritis./IBNA
Source: Cyprus News Agency