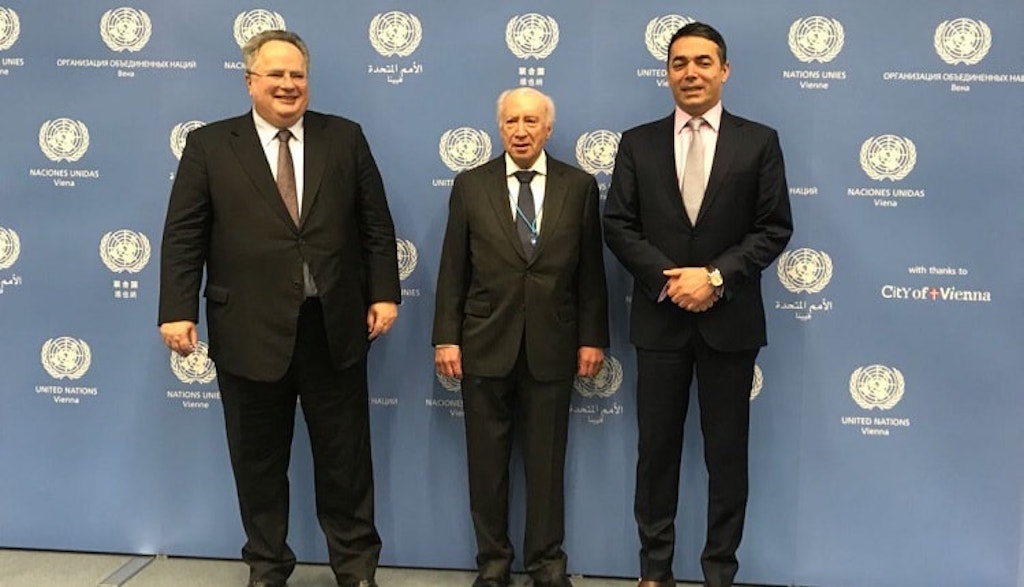 By carefully reading the simple joint statement issued after the Vienna meeting, one can easily conclude that initiatives to solve the name issue have come under the control of the governments of the two countries.
After all, this has been clear already because of the fact that the first meeting that took place on Monday evening, February 12, was between the Foreign ministers Nikos Kotzias and Nikola Dimitrov while the two of them jointly met with the UN special envoy Matthew Nimetz on Tuesday.
The five-hour meeting between the three men was more informative than substantive and an  in-depth one. Still, Greece has not given fYROMacedonia the Agreement on the name-issue solution because the Greek side is not yet done with it. According to IBNA sources, points of the Agreement were discussed both between the two Foreign ministers and with the UN envoy.
Today, the two Foreign ministers will inform their prime ministers and will meet at the Informal Meeting of the EU Foreign Ministers in Sofia on February 15-16, where, based on IBNA's information, the Agreement will be officially handed over, too.
So far, there is a plan for the two ministers, Nikos Kotzias and Nikola Dimitrov respectively to meet anew, in Skopje, on February 22, 2018 according to IBNA, so that decisions on the further development of the effort to resolve the name issue can be made…/IBNA
Photo: Twitter / Greecemfa