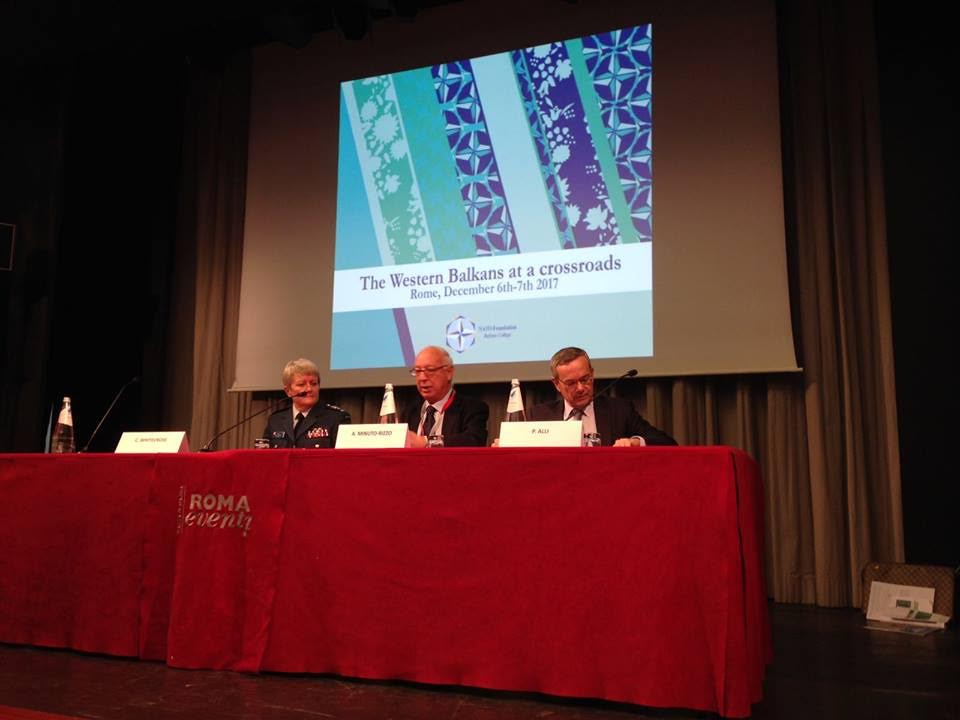 "The Western Balkans at a Crossroads" conference begun on Wednesday at the NATO Defense College Foundation in Rome and participants will try to answer many open questions which burden the security and social situation in this region.
According to the NATO Defense College Foundation president Alessandro Minuto-Rizzo, organisers expect a focus on the region, since the Balkans are considered a strategic area, especially in Europe.
"However, in recent years other priorities have emerged and reforms in the region seem to have slowed down. Traditional challenges remain, like fragmentation, nationalism and corruption. Integration in  the Euro-Atlantic institutions should remain a top priority for all," said Minuto-Rizzo for IBNA.
The expected result of the conference, as he added, is the wish to encourage governments in the region to accelerate the process of reforms. The Foundation's president said that the Berlin process and the Trieste Summit of July 2016 may have given momentum to regional dynamics.
"That is why we are holding a conference in December and other initiatives will follow. Peoples should  not forget that their best interest is in the path towards the European Union and the Atlantic Alliance," emphasised Minuto-Rizzo.
Participants at the conference agreed that there is renewed global interest for the Western Balkans region and that many challenges in the region can be prevented by an EU-U.S. cooperation. The possibility for new conflict, by some participants, was thought of as not likely, since nobody, as it seems, does not think getting into that kind of an adventure.
The first panel is named "Moving Forward: Good reasons for good reforms" and focuses on positive reasons to make good reforms that will guarantee a future of social integration in the Western Balkans , economic development and political stability. The Balkans are at a crossroads and it is essential to prevent their falling into the unsteadiness of the past.
The first day of the conference will be concluded with a second panel named "Old and new roadblocks: how to remove them". This panel considers the new threats the Western Balkans are tackling, such as the criminal networks, small arms proliferation, illegal trafficking and terrorist groups. Economic inequalities are just the immediate consequences of these problems that, on the long-run, might lead to social disadvantages and risk to enlarge the lines of terrorism.
On Thursday, participants will highlight that the key priority for the Western Balkans towards the Euro-Atlantic integration is to move from post-war societies to a truly regional cooperation. This means building new infrastructures, passing economic reforms and fostering a renewed dialogue on security within the countries in the region…/IBNA