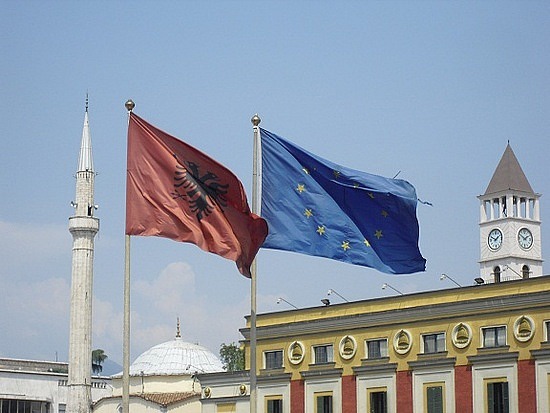 Tirana, June 9, 2014/Independent Balkan News Agency
A Viennese effort to  invite as many EU countries as possible into accepting the request of Albania for the EU membership candidate status, has led to the signing of 16 out of 28 EU member countries.
This incentive has arrived from the Austrian diplomacy.  Austria, as one of the countries positioned in favor of Albania and which has shown a special focus toward the region, has circulated in the recent days a support  letter in favor of granting Albania the candidate status.
The letter was circulated for three days in a row and before the weekend, it was signed by 16 countries.
The letter is addressed to Baroness Catherine Ashton and Greek Foreign Minister, Evangelos Venizelos, who leads the EU presidency.
Praising the progress of Albania in fulfilling the conditions that were imposed upon it, the letter says that "Albania deserves to be granted the candidate membership status by the EU member countries", adding that "Albania has met the conditions imposed upon it by the EU".
This letter comes ahead of the decision expected to be taken at the end of June by the European Union to grant Albania the EU candidate status following the recommendation of the European Commission.
The letter was signed by the foreign ministers of Austria, Italy, Croatia, Slovenia, Slovakia, Romania, Bulgaria, Poland, Hungary, Sweden, Cyprus, Estonia, Ireland, Latvia, Lithuania and Malta.
The letter has not been signed by the foreign ministers of the main EU countries such as Germany, France, Greece, Belgium, Holland, Great Britain, Portugal, Spain, Norway, Czech Republic, Finland and Luxembourg.
Last time when Albania was refused the status, the countries which didn't sign this time were against granting the status to Albania in December. /ibna/
Albania Support Letter, read it here in full