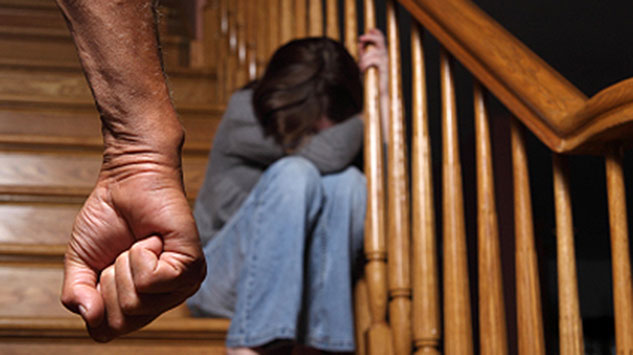 By Adnan Prekic – Podgorica
Montenegro has adopted laws and regulations with which it made great strides in the fight against domestic violence, but what is still missing is the application in practice and more efficient prosecution of perpetrators. This is one of the key findings in the opinion of the OSCE on the impact of Council of Europe Convention on preventing and combating violence against women and domestic violence legislation in Montenegro.
In Montenegro there is no database on the number of cases of domestic violence, but certain earlier studies have shown that every third woman in Montenegro is a victim of some form of violence. Every fourth person in Montenegro believes that the victim was responsible for the violence because they "caused that by their actions".
Deputy Head of the OSCE Mission Valdemar Figaj said that Montenegro has made significant progress by adopting a series of laws and accompanying documents, however, until the implementation of these documents in practice do not receive adequate priority, it will not be possible to speak of real progress. It is necessary to permanently stimulate awareness, both in institutions and among citizens, that the fight against violence against women and domestic violence and providing the necessary support to victims must be an integral part of everyday life in the community.
Minister for Human and Minority Rights Suad Numanovic points to statistics in the fight against domestic violence for the first 9 months of this year: "In Montenegro, in the period from January 1, 2014 to September 15 this year for crimes of domestic violence was issued 87 judgments, of which 85 were convictions,  four were dismissed, one was stopped while four were acquitted. As for the convictions, 11 were prison sentences, six financial penalties, 55 conditional and three measures of security", said Numanovic.
The most common form of violence in the EU is physical violence and according to their data every third woman is victim to beatings, with the perpetrators being their partners. The next on the list are psychological and economic violence against women. Head of the EC office in Podgorica Mitja Drobnic recalls that Montenegro can not only adopt laws and just on that level fight against domestic violence. Drobnic explains that although good laws are important in this area, they are not sufficient. It is necessary to determined their application, work to reduce inequalities between women and men and to raise public awareness of violence and violence against women".
At the global level, domestic violence is the most widespread form of violence against women and that is the conclusion the world's leading organization that are fighting against these phenomena. In the opinion of how Council of Europe Convention on domestic violence affects the domestic legislation, OSCE says that some of the legal solutions should be supplemented by new criminal offenses, but above all have a more effective implementation of the existing legislation.