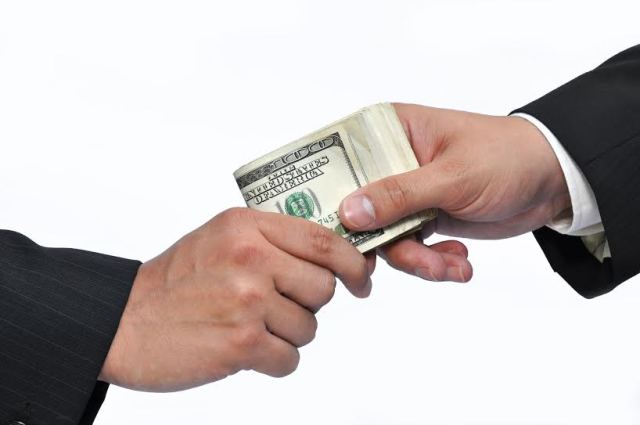 IBNA Special Report
Skopje, April 9, 2015/Independent Balkan News Agency
By Naser Pajaziti
In spite of the corruption and criminal scandals unveiled by the wiretapping scandal made public by the opposition, institutions in FYR Macedonia do not react, especially the State Anticorruption Commission.
The mandate of this commission has now expired and parliament has received the candidacies for the new members.
NGOs that promote fight against corruption and organized crime say that state institutions are not reacting and are not taking measures in relation to suspicions for corruption in the wiretapping affair revealed by the opposition.
These are different materials that indicate how PM Nikola Gruevski and his ministers agree on tenders, projects and investments with corruption and criminal elements.
Strong criticism has also been launched against the Anticorruption Commission as to why it's not acting based on the powers that it has.
The head of "Transparency" organization in FYROM, Sladjana Taseva told IBNA that the Anticorruption Commission has failed and that it no longer enjoys credibility in the work that it does.
"I cannot understand how the members of the State Anticorruption Commission are not acting based on the law against corruption, although they're responsible to fight it. This lack of action puts a big question mark on the functioning of this institution", declared for IBNA, Sladjana Taseva.
Arif Musa, former member of the State Anticorruption Commission underlines that extreme politicization of institutions makes the citizens lose faith and on the other hand, the image of the country is being ruined in front of businesses and foreign investors.
"The credibility of state institutions, which are obliged to fight corruption, is lost. This is making citizens lose their faith on state institutions", says Arif Musa.
NGOs say that the wiretapping scandal must be handled first and then a systematic approach must be put in place in order to fight corruption in every institution and every part of society.
Citizens say that institutions are not fighting corruption, although there are such cases every day.
"Besides the wiretapping scandal that unveiled massive corruption by government officials, citizens face many cases of corruption on a daily bases. It's time for this phenomenon to come to an end, because it's ruining institutions and the state, especially in these periods when the political crisis has become deeper, when we have institutional chaos and a rise in corruption", says Blerta. D, the owner of a small business in Skopje.
Former US ambassador, Paul Wohlers declared at the end of last year that during 2013, 228 cases of corruption were identified in FYROM, but nobody was convicted for it.
"Only seven people were charged, but none of them was convicted. This means that fight against corruption in Macedonia is zero and this is not funny, but painful", declared former US ambassador to Skopje, Paul Wohlers. /ibna/