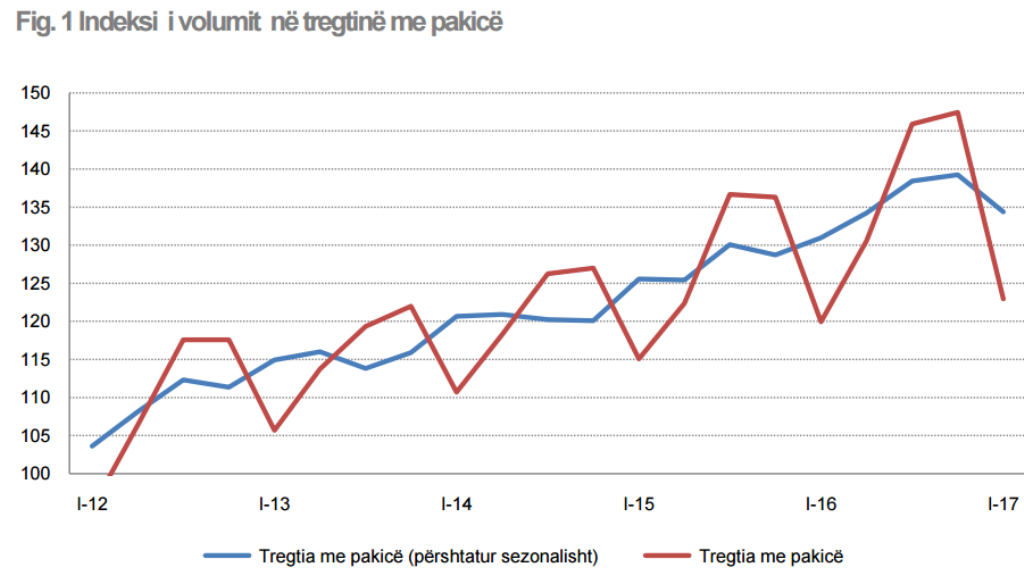 Albanians seem to be spending less for their day to day needs. This is confirmed by the latest report of the Institute of Statistics, according to which, in the third quarter of 2017, this index has decreased by 3.5%.
"The index for food, beverage and tobacco has decreased by 0.2%, compared to the same quarter in 2016", INSTAT says.
Meanwhile, compared to the same period a year ago, this institution points out that sales of non food products has increased by 3.3%.
Groups which have had an impact on retail sales are non-food products with +1.2%, retail sale of fossil fuels with + 0.8% and food, beverages and tobacco with +0.4%. /balkaneu.com/