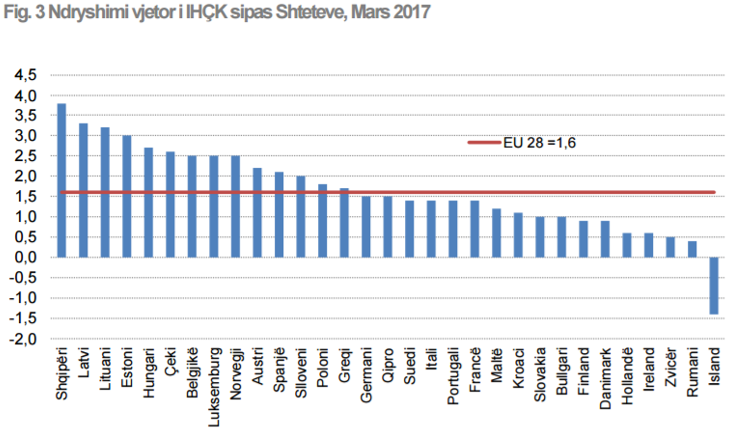 In Albania, prices go more than in all countries of the European Union. This is confirmed by the recent data published by the Institute of Statistics on the price index.
"The annual difference of the Harmonized  Price Index for Consumption in March 2017 is 3.8%", declared experts of this institution, while this index in the EU countries is 1.6%.
With a level of 3.8%, our country is on top of the list as far as the trend of the price increase is concerned, followed by the three Baltic countries, where this index is 3% (Estonia for instance).
Meanwhile, the country with the lowest level of price changes is Iceland, namely with a drop of -1.4%, followed by Romania where in the month of March of this year, this index didn't change. /balkaneu.com/