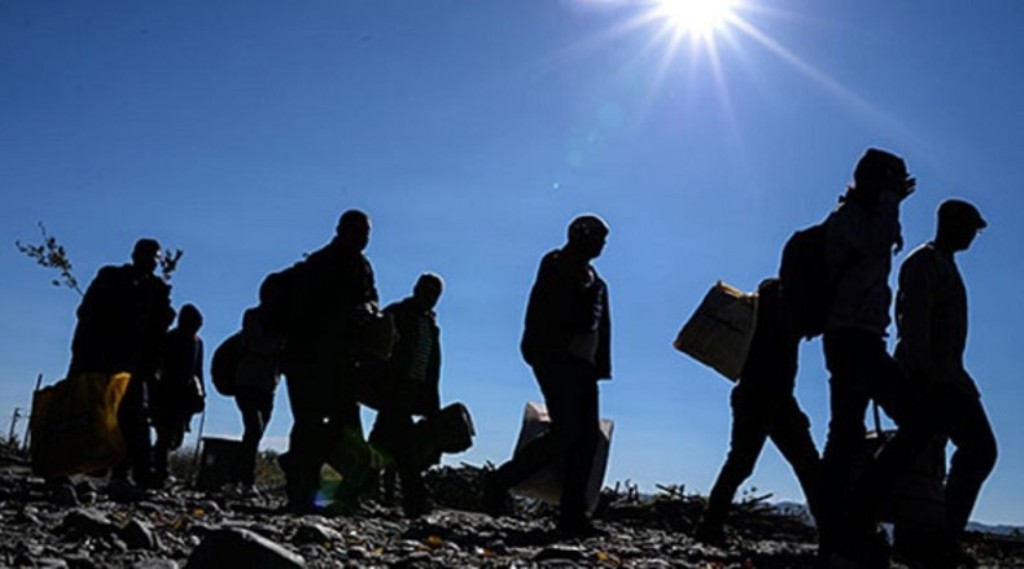 Emigration has become the most acute problem of the Albanian society, as the number of emigrants, mainly young people, is increasing, questioning the sustainable development of the country in the future. The data published by INSTAT show that since 2011, when the data were first reported, until 2020, 423.7 thousand people (emigrants) have left the country, reports in a post the Radio Tirana.
For the same period, 242.8 thousand immigrants returned, making the net migration for this period to be -181 thousand people.
Official INSTAT data show that during 2020, despite the extreme restrictions on movement from the Covid-19 pandemic, net emigration (the difference between those leaving and returning to the country) was 16 thousand 684 people.
The data show that in 2020, 23 thousand 854 people left the country and only 7171 people returned.The difference between departures and returns remained high with over 16 thousand people.
Demographic experts in the country warn that the Covid-19 pandemic will further stimulate immigration.
Ilir Gëdeshi, a well-known expert on immigration issues, said that the economic crises in Albania have been followed by waves of emigration. The crises of 1990, 1997, 2008 have proved this fact. Even the pandemic crisis, according to Mr. Gëdeshi, risks escalating emigration in the country.
Most of the departures are from young people. INSTAT reported that the working age population aged 15-64 shrank by 16.2 thousand people compared to January 2020 or by 0.8 percent. But in the new groups, the decline was stronger. The population in the 15-29 age group marked the largest contraction with about 18 thousand people. In this age range the largest decrease was for young people aged 15-19 with over 8 thousand people.
The Vienna Institute for International Economic Studies estimated that from 2010 to 2019, about 499 thousand people left Albania in emigration, in a recent report on the net migration of the Western Balkans.The experts obtained data from Eurostat for EU countries and from non-EU countries. The number of emigrants to Albania was calculated through the authorizations for residence permits issued for the first time by these countries. Albania resulted in the highest number of emigrants compared to Serbia, Montenegro, Bosnia, Macedonia and Kosovo.
As a fundamental factor, Vienna experts point to the high level of poverty, a phenomenon that explains the high emigration flows, especially in Albania and Kosovo.
Albania and Kosovo are the two countries with the lowest level of income per capita in the region and with the highest level of poverty according to the World Bank and consequently, have the highest emigration flows./ibna