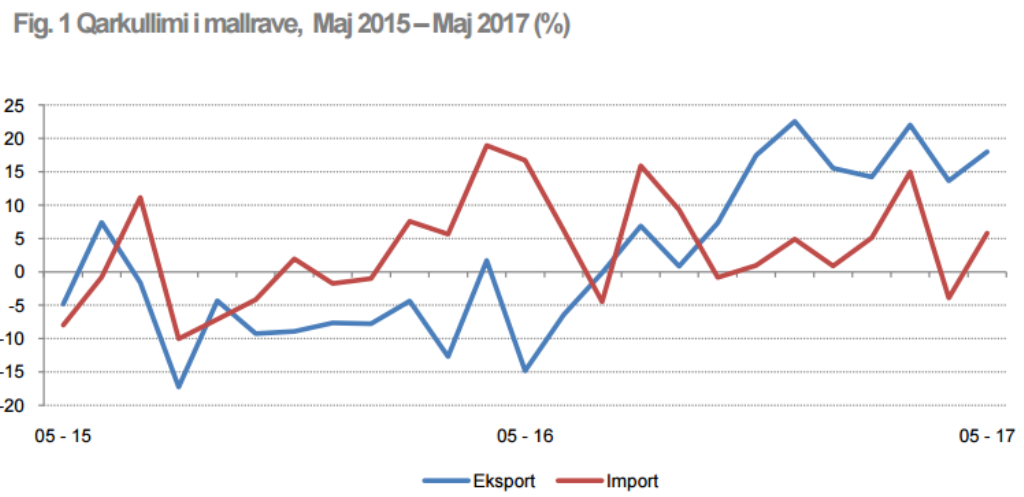 Albanian exports are registering a constant growth. Such phenomenon is reflected by the latest figures supplied by the Institute of Statistics, according to which, in the month of May this year, they marked an increase of 18%.
"In May 2017, exported goods amounted to 24 billion ALL, registering an increase of 18% compared to the same period a year ago and 0.8% compared to April 2017", INSTAT says.
INSTAT also reports that imports of goods for the same month were 55 billion ALL, marking an increase of 5.8% compared to a year ago and 9.7% compared to the month of April 2017.
"Trade deficit this years is 31 billion ALL, dropping 2.2% compared to the month of May 2016", INSTAT adds. /balkaneu.com/