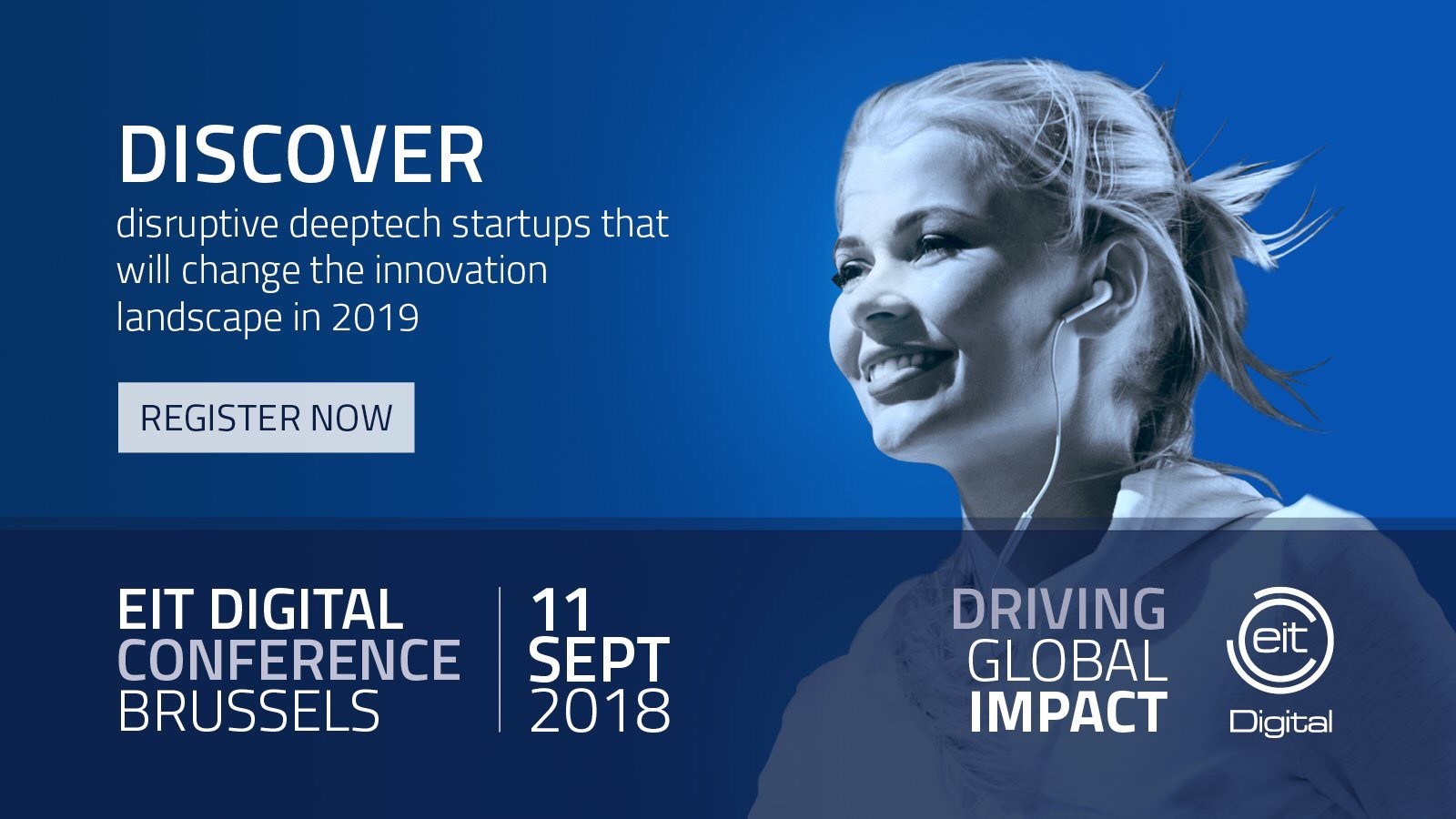 This is all about Europe's digital transformation through entrepreneurial innovation and education. After a series of successful Conferences in 2016 and 2017 in Brussels, EIT Digital is hosting the third edition of its flagship annual Conference in Brussels, 11 September 2018.
Digital industry, cities, wellbeing, infrastructure and finance, are all part of the EIT's Innovation Action Lines while the EIT Digital seeks to generate significant innovations from top European research results. The "objective is incubation, market uptake and rapid growth of these innovations", as EIT Digital's homepage reads.
Participants and speakers will deal with how gathering ecosystems from business, research and education can definitively scale up businesses, foster digital transformation, answer tomorrow's economic challenges and support European Growth.
Focusing on the innovation action lines, attendees will take a closer look to the existing digital playground and how the future of Europe could be shaped best. Some of the best digital innovations across the continent, current deep-tech trends and innovations as well as the fastest growing tech companies will be presented to the audience.
Via a pan-European network of co-location centres in Berlin, Eindhoven, Helsinki, London, Paris, Stockholm, Trento, Budapest, Madrid and a hub in Silicon Valley, students, researchers, engineers, business developers and entrepreneurs exchange news, views, techniques and expertise.
EIT Digital "invests in strategic areas to accelerate the market uptake of research-based digital technologies focusing on Europe's strategic, societal challenges: Digital Industry, Digital Cities, Digital Wellbeing, Digital Infrastructure and Digital Finance."
To read the EIT Digital Annual report of 2017, please click here