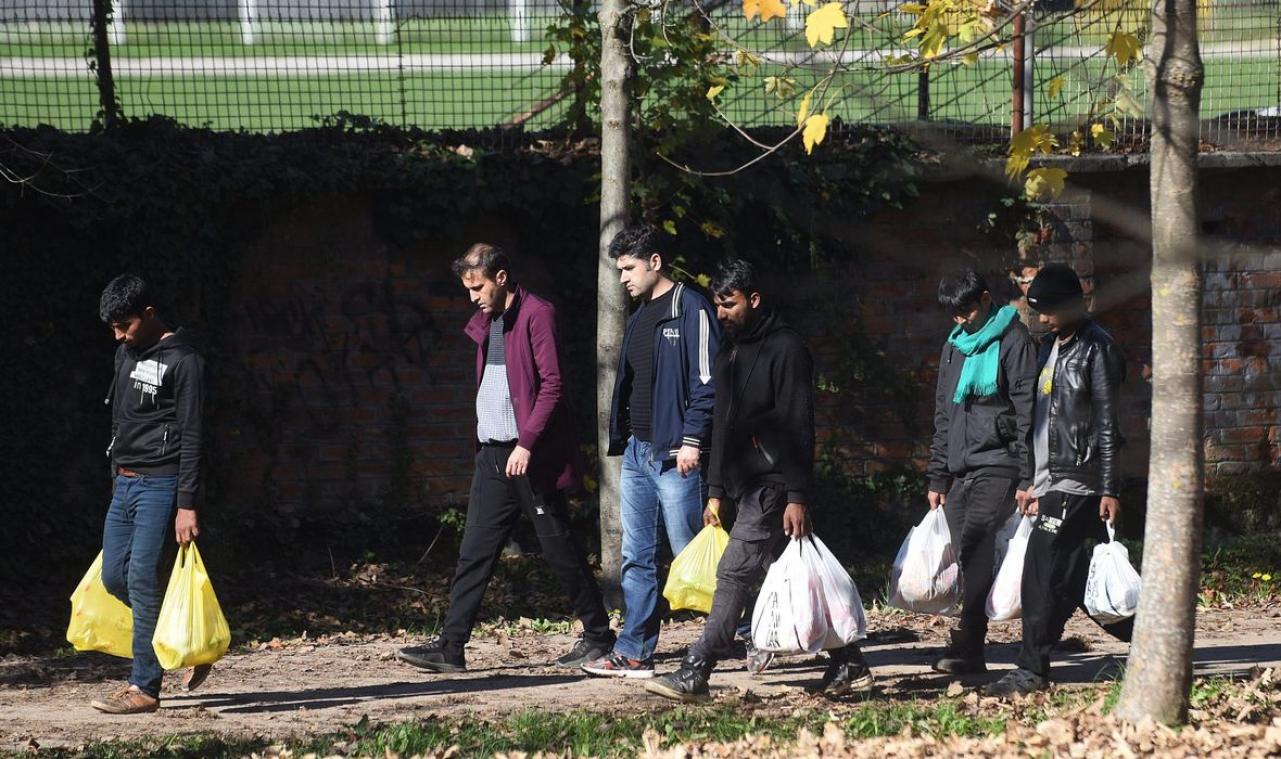 The BiH Border Police found a group of illegal migrants with visible injuries, last night, near the state border with the Republic of Croatia in the area of Velika Kladuša.
The Ministry of Internal Affairs of the Una-Sana Canton (USC) spokesperson, Ale Šiljdedić, confirmed the information, noting that the Border Police of Bosnia and Herzegovina are conducting the entire investigation.
"I can confirm that the incident in fact happened, but I cannot speak about the details since the injured migrants were found by colleagues from the Border Police and they are carrying out all investigations", Šiljdedić said.
The USC Ministry of Health, Labour and Social Policy stated that the injured foreign nationals have been hospitalized at the Velika Kladuša Health Center, where they received adequate medical care. The reasons, or the causes of the incident near the border with the Republic of Croatia, as well as the number of injured persons and the severity of the injuries sustained, have not yet been officially announced.
Cantonal Health Minister, Nermina Ćemalović's cabinet also confirmed the incident but added that they are awaiting the final report from the Velika Kladusa hospital on the number and extent of injuries.
BiH North-Western Una-Sana Canton has been especially interesting to migrants, entering the country from the direction of Serbia and Montenegro, because it is closest to the border with the EU. Last year, 25,000 migrants entered the country and competent authorities estimate that there are around 9,000 of them in the country right now.
Migrants started flocking to BiH after Bulgaria and Hungary imposed strict border controls, effectively blocking the migrants' "Balkan route".
The BiH Border Police announced today that the Prosecutor's Office of BiH has been briefed about the incident at the border of Bosnia and Herzegovina in the area of ​​Velika Kladuša.
Several media reported that the injured migrants were illegally transferred to the BiH territory by the Border Police of the Republic of Croatia officers, who, after being spotted by officers of the Border Police of BiH, withdrew to the territory of their country.
This is the first case that BiH Border Police officers spot Croatian colleagues on BiH territory. Rumours about illegal Croatian police officers crossings and illegal return of migrants emerged a few weeks ago but there was no evidence./ibna