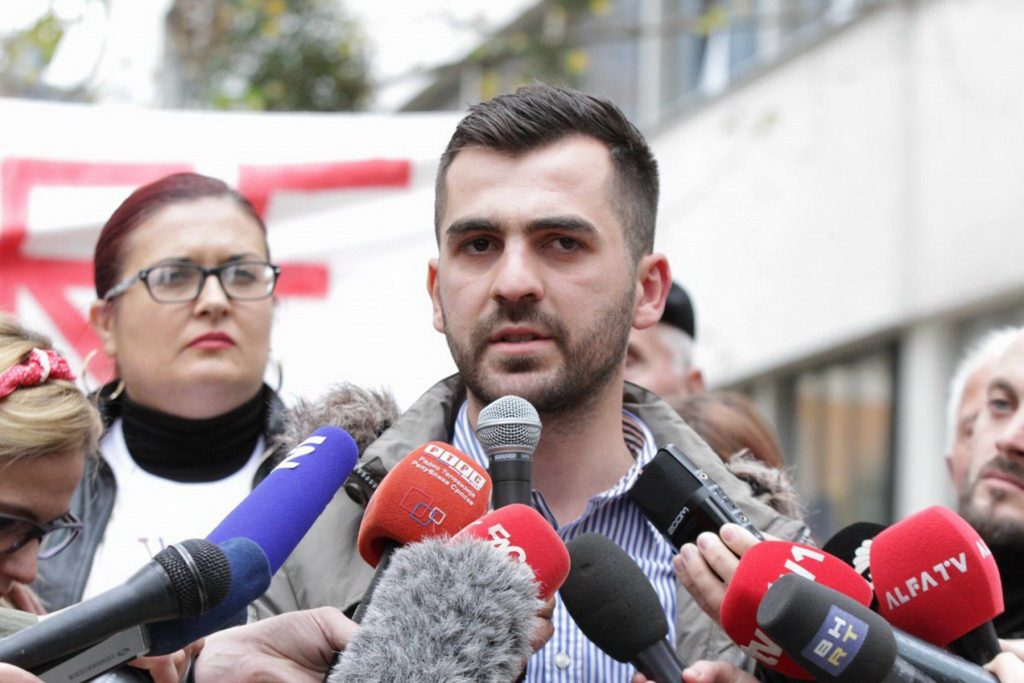 Representatives of the Initiative for Stolac Association finished the meeting with representatives of the BiH Central Election Commission (CEC), on Wednesday in Sarajevo demanding new elections in this city by November 20, as well as the dismissal of the president of the Municipal Election Commission Chair Ivan Peric.
Association members submitted to CEC the criminal charges in connection with the irregularities during the local elections in Stolac. During elections in this city, a large number of incidents took place and one member of Local Election Commision ended up in the hospital after the assault of Salmir Kaplan, one of cthe andidates for Stolac Mayor in next four years. After this incident, CEC urgently ended the election process, but still there is no final decision how to solve this problem. A Group of Stolac citizens are not satisfied with this situation and decided to organize the "Initiative for Stolac" and demand elections in order to prevent their city becaming "the case".
"We are calling for the repetition of the elections. What's more, we submitted our demands and the main demand on this list is for elections in Stolac to take place ASAP. President of the CEC Ahmet Santic said that he would discuss our demands with  other CEC members, and at a later time take the proper decision", said Haris Baljic, a member of the Initiative for Stolac.
Meanwhile, CEC confirmed election results for local elections in BiH. President of CEC, Ahmet Santic,  said that CEC received 207 requests for recounting of votes. The requests were rejected and denied because there was no legal basis for the change of CEC's previous decision.
"Votes were recounted in 24 polling places. Thirty-one appeals were submitted on the decision on confirmation and publishing of results and 75 appeals were submitted where the political subjects tries to demonstrate validity", Santic said.
Confirmation of results of local elections was published for all election units in which the local elections were held except for Stolac, for the municipal council and mayor of the Municipality of Stolac.
A demand for new elections in this municipality came also from Party of Democratic Action, a Bosniak party which member is Salmir Kaplan. The Collegium of this party on recent session in Sarajevo supported the demands for new elections in Stolac.
International community is presented in this case over OSCE Mission in BiH. Head of the Mission, Jonathan Moore, said to local media that Mission, with its presence on the field,  want to offer the citizens of Stolac an opportunity to be in direct contact with the international community.
"We are ready to support both the citizens and representatives of local authorities in their endeavors to create conditions for the strengthening of democratic and non-discriminatory society in the Municipality of Stolac", Moore said.
As it is planned, on November 8. CEC will present certificates of mandates to the newly elected mayors and city mayors, councilors in municipal councils and municipal assemblies and delegates in city councils and assemblies. The Mayor of Stolac will not be among them./IBNA