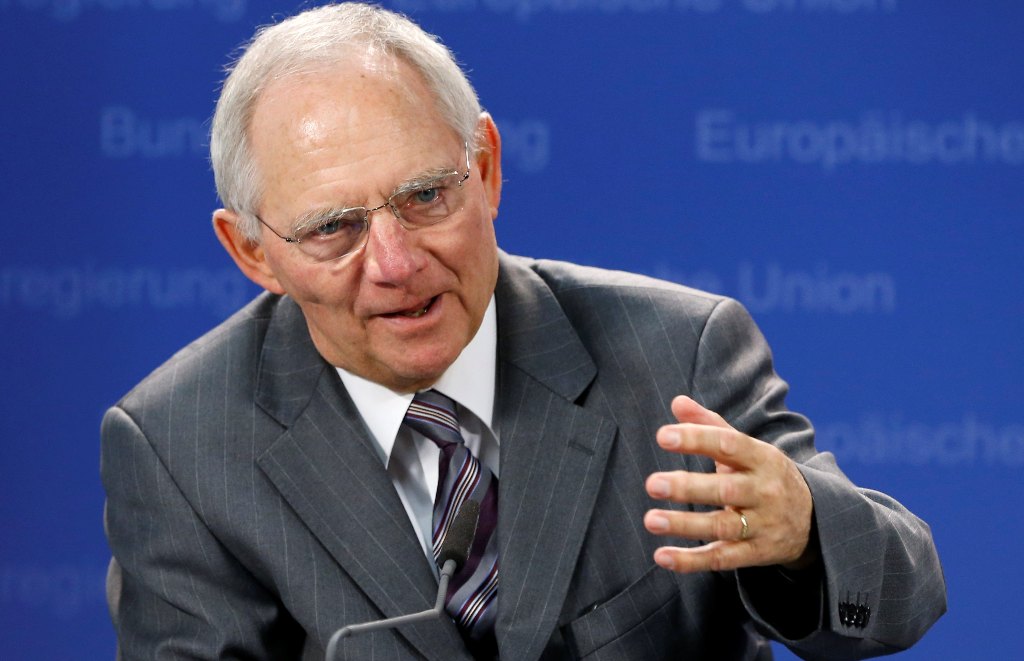 Athens, November 11, 2015/Independent Balkan News Agency
By Spiros Sideris
German Finance Minister Wolfgang Schaeuble said on Tuesday that he wants the eurozone to pay EUR 10 bn to Greece, for the recapitalisation of its banks, by early next week.
"We try to make possible the disbursement of EUR 10 bn, on which we agreed in principle, by the beginning of next week", Schaeuble told reporters in Brussels.
The famous… Privatisation Fund
However, it should be noted that the German Finance Minister linked the recapitalisation of Greek banks with the famous Privatisation Fund, which the Greek government has agreed to form by July 13.
Coming to the Eurogroup, the German finance minister raised the issue of the fund and left a vague threat that if the government does not submit a proposal for its formation, as has been committed, it would compromise the recapitalisation of banks.
The agreement of July 13 says that "the Greek authorities should develop a significantly enhanced privatisation program with improved governance. Greek assets of great value will be transferred to an independent fund, which will liquidate with privatisation and other ways. The liquidation of the assets will be a source for the intended repayment of the new loan of the ESM and will bring during this period the desired amount of EUR 50 bn, of which EUR 25 bn will be used for the return of the recapitalization of banks and other assets. And 50% of all remaining euro (that 50% of the EUR 25 billion) will be used to reduce the ratio debt/GDP, while the rest will be used for investments".