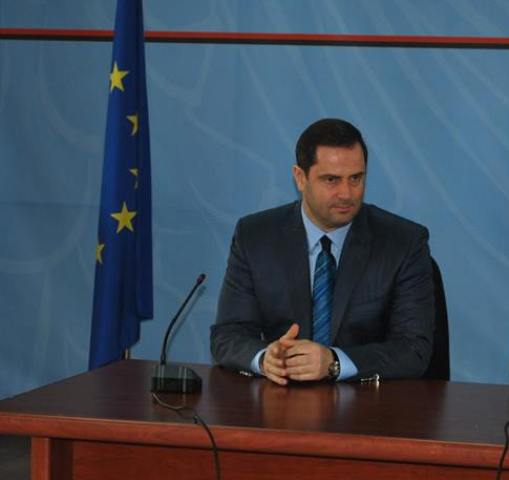 Tirana, 27 August 2015/ Independent Balkan News Agency
Controls carried out by public administration in Albania, are often made in an abusive way and force many businesses to be involved in corrupt affairs by paying bribes to tax inspectors.
This is claimed by the Chamber of Commerce and Industry of Tirana, which calls upon all enterprises to say "no" to informality, stressing that this also puts an end to submission toward state corrupt structures.
Several businesses which were asked on the issue of informality and tax evasion and also on inspections by public administration, say that the reactions of these inspectors are absurd.
"Inspectors' reactions during their inspections are: Angry when they do not find any legal violations and happy when they find legal violations", entrepreneurs who have been subject to such inspections say.
These facts which have been denounced by businesses, are seen by the Chamber of Commerce as an appeal to put an end to informality.
Nikolin Jaka, head of the Tirana Chamber of Commerce, has offered a message for small and medium sized businesses. "I would like to encourage and inform every small or big entrepreneurs that informality and tax evasion are nothing else but their nightmare. To be informal, it's a sacrifice and an adventure and at the same time, it's also a submission to corrupt inspectors and systems".
Jaka says that the Chamber of Commerce will back any legal reform taken by the Albanian government or any incentive of the opposition, which will serve for the formalization of economy and the fight without compromise of informality and tax evasion.
"Considering informality and tax evasion as the worst thing for the economy and private enterprise, we call on every entrepreneur who works in the Republic of Albania, to react in the fight against informality and tax evasion. Let us denounce every human phenomenon and procedure that enables the deformation of this important reform".
A campaign has been recently launched in order to inform the public about the fight against informality, which is expected to start in September.
The government is expecting to collect 330 million euros during this campaign which is expected to last until the end of the year. /ibna/