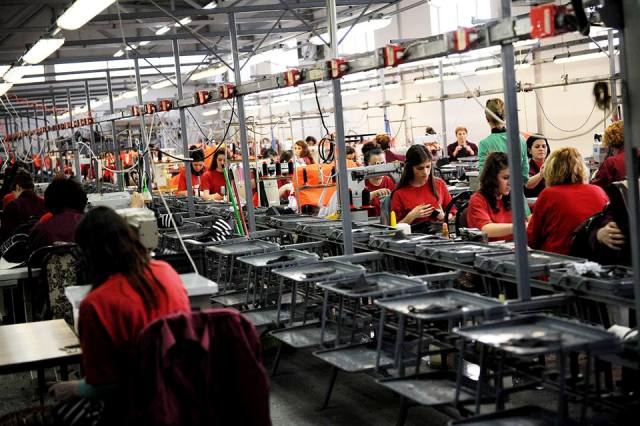 The level of unemployment in Albania in 2016 was 16,9%, meanwhile 37% of employed people work in black
According to official data for 2016, in Albania, at least 15.9% of the labour force lacks a job. Meanwhile, 37% of people who have a job, declare their incomes partially or not at all.
The figures relating to work in black have been generated following a survey carried out by the Institute for Democracy and Mediation (IDM).
According to this survey, around 20% of workers have declared that they have a work contract, but their salary is higher than what is officially declared.
The same survey points out that 17% of workers don't have a contract in their primary work and their contributions are not paid. Most of them who do not have a contract have very little education. Only 21% of workers who have little education, have work contracts as opposed to 89% who are graduated.
"The lower the level of education, the less likely is for the employee to be protected by a work contract", the survey says.
The level of informality is higher among those who have two jobs. 56% of employees with a second job (including self employment) , do not have a work contract.
IMD carried out a survey on field with 1102 participants in Albania, by making a geographical and demographic distribution of participants in the survey. The respondents have been questioned face to face and this method is one of the most direct methods to assess hidden economic activities.
***
A factory worker has a second job at night as an unlicensed plumber for small household; an electrician installs a new water boiler and gets paid in cash while he avoids declaring that income to the tax authorities; an IT professional besides his minimum wage contract receives an additional 'envelope' wage; A single parent, mother of 2, in the employer's benefit agrees to keep working on temporary service contract basis in order to keep her job and maintain basic sustenance level. These are all examples, or variations, of undeclared labor.
***
Undeclared work is one of the main manifestations of hidden economy affecting people within a variety of socio-economic environments which at the same time is characterized with possible negative outcomes ranging from social tensions, rising inequalities and income gaps to corruption and criminal activities.
This policy brief is just the tip of the iceberg of the data describing the hidden economy dynamics in Albania and in particular undeclared labour.
Even though there is a tendency to label undeclared workers and their economic activities as "bad" one has to be aware that also "… in reality it is a natural and unprovoked reaction of the incapability of the formal economy to satisfy the needs of a part of its society members. /balkaneu.com/