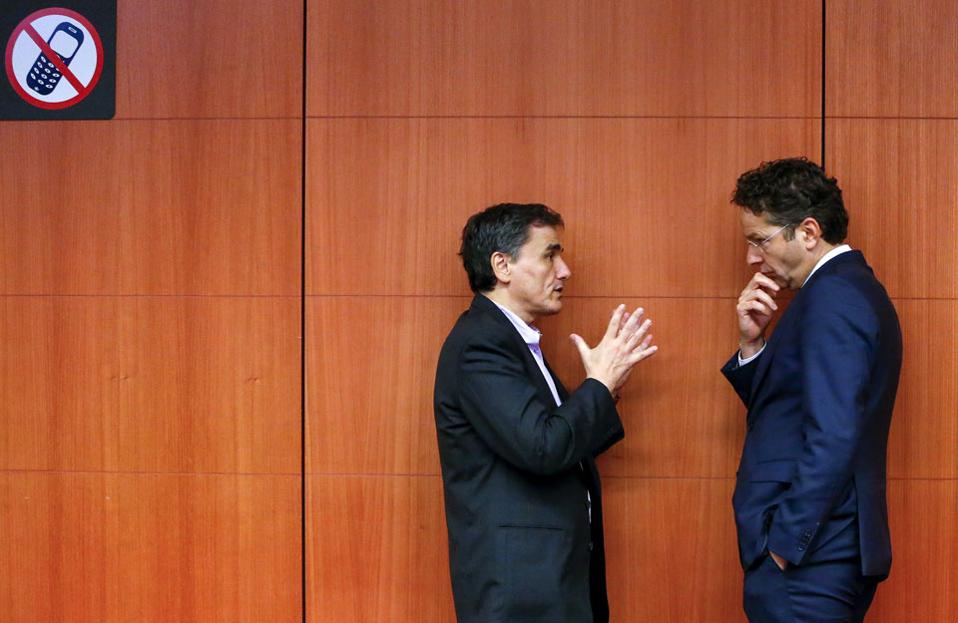 Uncertainty over the course of Greece's bailout negotiations is expected to continue as negotiations look set to continue beyond the end of February, possibly into March.
Eurogroup chief Jeroen Dijsselbloem revealed on Tuesday that an agreement at the 20 February Eurogroup meeting to conclude the review of the Greek bailout program is not likely.
In a statement circulated by Reuters, the Eurogroup chairman said the informal deadline will be missed but the situation with the Greek program is not a "serious crisis".
Athens has yet to inform its international creditors if it accepts the latest proposal put on the table by the latter. An agreement to wrap up the review – most probably involving a fresh package of tough austerity measures – would pave the way for Greece being included in the European Central Bank's quantitative easing program.
However, as things stand, a return of creditors' negotiators to Athens has yet to be fixed. Greek government spokesman Dimitris Tzanakopoulos told reporters on Tuesday that the deal being discussed by the government involves no new austerity measures.
According to Greek Finance Minister, Euclid Tsakalotos, Athens wants to achieve a "political solution" on the whole package of measures – including reforms, primary surplus targets, mid-term debt relief – by February 20 and iron out its details later.
The outlook for the resumption of Greece's bailout negotiations remains unclear as European Economic Monetary Affairs Commissioner Pierre Moscovici is expected in Athens for talks on Wednesday. Greek government sources hint that the visit could prove crucial as European creditors are thought to be pushing for a deal.
Meanwhile, French Prime Minister Bernard Cazeneuve argued on Tuesday that Greece must not be forced to implement "unbearable" measures. After meeting in Berlin with German Chancellor Angela Merkel, Cazeneuve said he "sensed a sincere desire on her part to work towards a solution in which everyone respects their responsibilities" adding that Greece, however, must keep implementing agreed reforms.
The Greek government wants to avoid talks dragging on as Dutch elections are scheduled for March 15 and a possible political change in the country could affect the Greek bailout. Additionally, on March 9 a meeting of the ECB's Executive Board is scheduled, which could decide Greece's inclusion in the quantitative easing program./IBNA