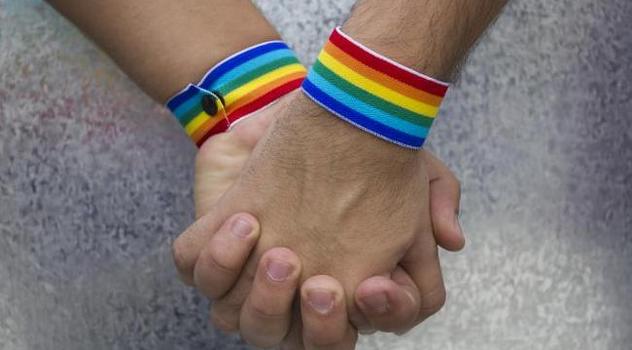 By Maja Tuljković – Sarajevo
In cooperation with Internews, the Sarajevo Open Center organized today the sixth info session on LGBT topics, whose goal is to provide basic information regarding the rights and culture of LGBT people, as well as to explore the correct terminology and to achieve professional and ethical reporting.
After six months of work on research on the needs and problems of the LGBT community in B&H, researchers were given the ability to accurately perceive certain life opportunities in which they live and the consequences faced by LGBT people.
Through research, they tried to reach LGBT people in smaller places in B&H, and five field researchers were divided regionally in Sarajevo, Banja Luka, Tuzla, Mostar and Bihać. The study included 545 people from 15 to 45 years old, and they responded to questions from various areas of life-how many people from their environment know about their LGBT identity and whether they support them, if and where they experienced discrimination and violence, how society and the legal system reacted, what do they think of gay pride parades and whether they trust the police, whether their mental health suffers from the fear and homophobia that they endure as a result of their sexual identity or gender expression, and how health workers relate to them.
They also examined the views of LGBT people on their social needs, what their community thinks, of the work of the Sarajevo Open Center, and in the end the political participation of LGBT people.
70 percent of the LGBT people involved in the study believe that the lack of support from family and friends is the biggest problem that they face in their every day lives. Every third LGBT person in B&H has suffered some form of discrimination, in the family, from friends, at work, and even on the street, which is the main cause of mistrust of this population towards state institutions and the police, which they think does not do enough to secure their rights. Every fourth LGBT person is a victim of violence, of which sexual and physical violence is the most common. An interesting fact is that only 40 percent of the mothers of LGBT people know that their child is an LGBT person, of which somewhat more than half support their orientation. The father is in last place when it comes to knowledge of their child's sexual orientation, as well as support. As much as 90.4 percent of the friends of LGBT people know, and the majority of their friends are supportive, while 46,4 percent of people from work, school or faculty know that their friends are LGBT.
The always topical issues of gay pride parades divided the study participants, and the ratio of opinions was 50:50. The only reason for the failure to hold a gay pride parade in B&H is that LGBT people in B&H are not 'strong' enough in an organized manner, as well as the lack of sensitivity of the public.
It was said at today's session that the Sarajevo Open Center and Internews wanted to show with this research that LGBT people are not specific from other people and that they do not have special requirements, but that they want to live their lives like everyone else.