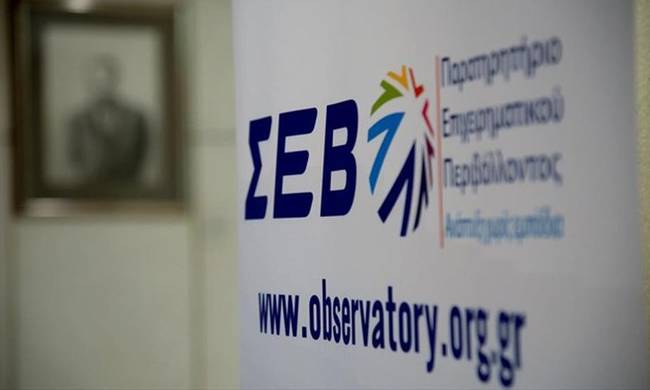 The Hellenic Federation of Enterprises (SEV) warned on Wednesday that should Greece's current guardianship by international creditors should not continue in the foreseeable future, the country's participation in the European Union (EU) will only be "on paper". In the worst case scenario, Greece risks exiting the EU altogether, SEV says in a weekly report focusing on economic forecasts for 2017.
According to the Federation, the Greek government must seek to recapture national sovereignty in 2017 in terms of being able to implement suitable fiscal and developmental policies that will transform Greece productive and saving capacity, while simultaneously remaining a member of the European Union. In order to achieve this, the Greek government is urged to take ownership of reforms agreed with its international creditors and partners in the Eurozone.
SEV analysts point out the necessity for a different mix of fiscal policy, aimed at reducing taxation of consistent taxpayers and well-organized, healthy businesses. This could be achieved by widening the tax base, expanding the use of debit and credit cards, utilizing electronic invoicing in a broad range of transactions and improving the productivity of the public sector which also involves cost cutting.
Greece's industrialists also stress the need to further reform social security – by making the pension and social contribution system more rewarding – and tackle poverty in the country in the context of a fairer labor market.
The latest SEV report also warns that Greece needs better governance more than ever before as the country is now in the 8th year of its various bailout programs and a vast number of citizens continue to see their future in deadlock.
The report came on the same day that an opinion poll by Alco showed Greek support and trust in the Eurozone is declining.
A total of 58 percent said it was wrong to join the single currency while 38 percent said it was a good decision. Moreover, forty percent of respondents expect the Eurozone to collapse. It is noted that EU institutions and the single currency had high approval ratings in Greece before the economic crisis broke out./IBNA